Wizard World WIZD – Is This What They Call Death Spiral Financing? On Saturday, Bleeding Cool broke the news about pop comic con organiser Wizard World's new financing deal. Two-and-a-half million dollars from Bristol Investment Ltd, leant to Wizard at twelve and a half percent. All thanks to Bristol's founder Peter Kessler, also chairman of the Wizard World board. With a sizeable increase in ownership of Wizard World shares, above their 15% from earlier in the year.
This morning, they issued the following press release, confirming much of Bleeding Cool's earlier report. Just not the amount, the interest rate or the share dealing.
Wizard World, Inc. Enters Into Definitive Financing Agreement With Bristol Investment Fund, Ltd.

Wizard World, Inc., a leading exhibitor in the pop-culture and comic con space, today announced that it has entered into a definitive financing agreement with Bristol Investment Fund, Ltd. , one of its largest shareholders and long term investors. The net proceeds of the offering will be used by the Company for the purpose of providing working capital for existing operations and for the creation of new vertical operating units.

Paul Kessler, a well-regarded financier, investor and operator serves as both the portfolio manager of Bristol and the Chairman of Wizard World. Mr. Kessler stated: "I have been involved in the day-to-day operations of Wizard World since late spring with a focus on operations, strategy, internal controls, and governance. With the guidance of our external legal and financial advisors, which include Lucosky Brookman LLP, Olshan Frome Wolosky LLP, DLA Piper, Freeh Group International Solutions, LLC, Redwood Capital, and Brio Financial Group each of whom we acknowledge and to whom we express gratitude, we have made, and continue to make, progress in each of these areas. I believe we have assembled a highly-regarded and exceptionally qualified management team during this time of transition. The financing by Bristol provides a solid fiscal foundation enabling the Company to drive toward future success by focusing on the existing business as well as some new business extensions. We have great plans on the table for Wizard World."

Wizard World is scheduled to produce 16 shows in 2017. John D. Maatta, President and Chief Executive Officer of Wizard World, stated: "The investment by Bristol insures the Company's ability to aggressively move forward into 2017, and beyond. The second half of 2016 was a re-set and rebuilding period during which the Company moved aggressively to professionalize its operations and systems while containing costs and greatly enhancing the entertainment value at its shows. The Company is being actively converted from a "mom and pop" road show carnival culture into a significant live event and entertainment company. While continuing to revamp the existing business operations, the Company, during the first two quarters of 2017, plans to move into new vertical brand extensions designed and contemplated to compliment and grow the existing business. We have cut costs, restructured the executive roster, and re-imagined the core nature of the company. In a material break from the past, the Company is now operated professionally, by professionals in the entertainment space"

Maatta continued: "With the new investment in the company comes the renewed commitment and continuing obligation that we all have to do everything that we can do as a company to enhance value for the shareholders, produce extraordinary events for the fans, while respecting our employees and enhancing revenue and aggressively containing costs. It is a new and very positive day at Wizard World."
Well now. So we've had the facts, now for the rumours. Bleeding Cool hears that other big shareholders are organizing a class action lawsuit claiming that their ownership is being significantly diluted by the action of Kessler and Wizard World President and CEO John Maatta. In the belief that this may have precipitated the crisis.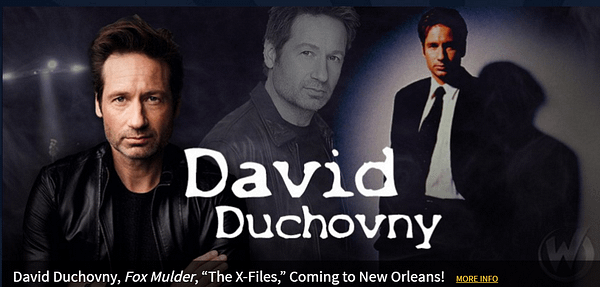 I have been told that the notice for the annual shareholder meeting is looking rather overdue, and as its stands, it appears that Wizard is legally obliged to issue notice of such a meeting very soon. I have also been told that there is a possibility that both Kessler and Maatta could be voted out by the other shareholders as a result of all this. The claim is that Wizard was never going to go bankrupt tomorrow, but the disinterested board members were not given the opportunity to approve this special, rather pricey, financing. Nor, the claim goes, were other board members able ask what steps Kessler and Maatta might have undertaken to look for other, cheaper financing offers. Also, considering that Wizard World used to sell stock in the company on the floor at their shows, such class lawsuit, if it exists, could be rather wide-ranging, and involve Wizard World's own fans.
In financial terms, this kind of deal is sometimes described as "death spiral financing" which sounds a lot grimmer than it actually is. Well. A little grimmer anyway.
Wizard World New Orleans kicks off on January 6th.