Wizard World Potland Comic Con Boom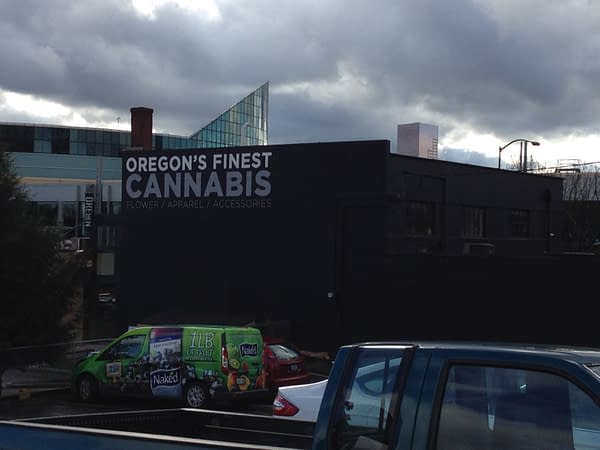 Andrew Grossberg attended Wizard World Portland for Bleeding Cool,
Pop culture retailers weren't the only ones who made a killing during Wizard World Portland this weekend.
It's no secret that Marijuana is legal in Washington and Oregon. And maybe not such a secret that nerds get high. At last year's Emerald City Comic Con in Seattle a dispensary went so far as to offer rides to its distant location on its "Canni-bus." But Portland has outdone their northern neighbors with easy access.
Across the street from the Convention Center, in what was once a little Japanese convenience store, there is now a pot shop called Oregon's Finest. And the allure of this new legal marijuana shop was too good to pass up for many. Business was booming thanks to the convention attendees flocking to the place.
The 'Person in Charge' sitting in the front area said they'd seen more than their share of capes and foam swords by noon Saturday. He went on to say that they would easily double their usual total weekend business before closing that day. Checking back at the end of the show Sunday all the employees could do was smile.