A World Without Twilight Sparkle Sucks – A Review Of My Little Pony Deviations One Shot
[rwp-review-recap id="0"]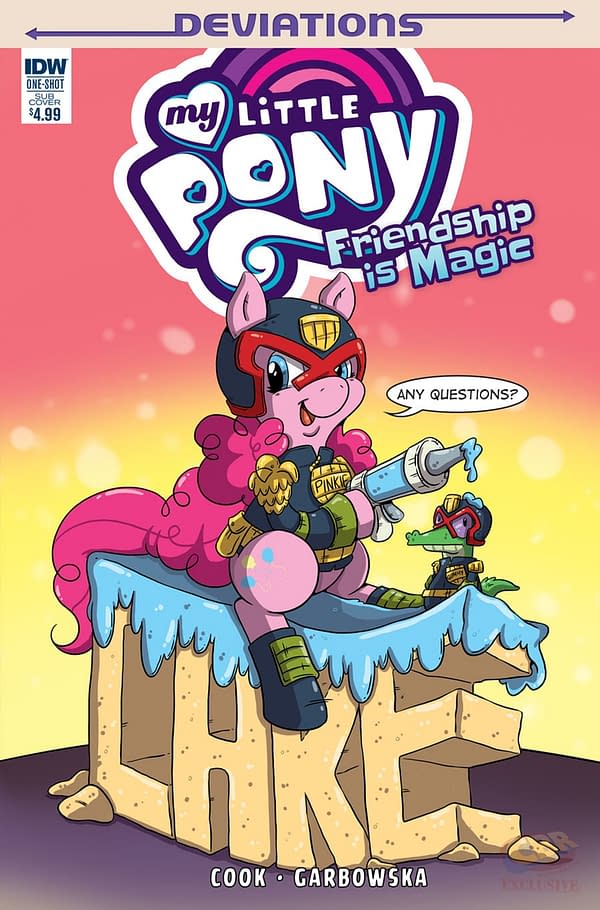 While I personally have never sat down to ask myself "Gee, I wonder what Ponyville would be like without Twilight Sparkle". Turns out Katie Cook thought of that exact thing, and gave us this hilarious one shot, My Little Pony Deviations. We open with Princess Celestia thinking about which pupil she's going to take under her wing to be her new apprentice. We do see Twilight Sparkle, but instead the Princess focuses her attention on a pony who has no qualifications for even being a pupil, much less the protégé of Princess Celestia.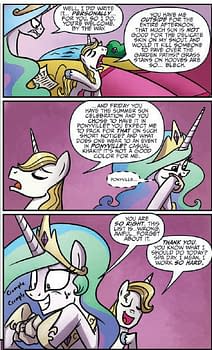 Prince Blueblood is spoiled, aloof, dimwitted, and extremely self centered. He is the exact opposite of Twilight Sparkle in every way possible.
Overtime Celestia realizes her mistake and thus sends him off to Ponyville so he can be their problem. Of course Blueblood arrives just when Nightmare Moon appears, and does everything in his power to not help and to stay out of harms way. He manages to make enemies out of every main pony, including Nightmare Moon.
Artist Agnes Garbowska captures the energy and fun from the cartoon perfectly. The facial expressions are the real winner in the book. Each pony is alive and active, even the background ponies. Combined with Lauren Perry's coloring and you have a beautiful book that's pretty hysterical, with some smart parodies inside.
Even if you're not a fan of MLP I urge you to pick this issue up, the rest of us already are.
[rwp-review-ratings id="0"]
[rwp-review-form id="0"]