Before Reco Technology releases its latest game 1971 Project Helios, the company has released a proper launch trailer for you to enjoy. The game has been in the works for a while now as the team has put together a turn-based strategy game that mixes up a couple of genres like modern warfare military tactics and close combat to form a unique kind of RPG. You basically have to use your wits and what limited supplies are at your disposal as the hostility has no end and the conflicts seem endless. Oh, and you get to deal with the terrible freezing cold which will not only kill you but everything else that gets in its way. Enjoy the trailer below as the game will be released on June 9th for all three major consoles and on PC through Steam and GOG.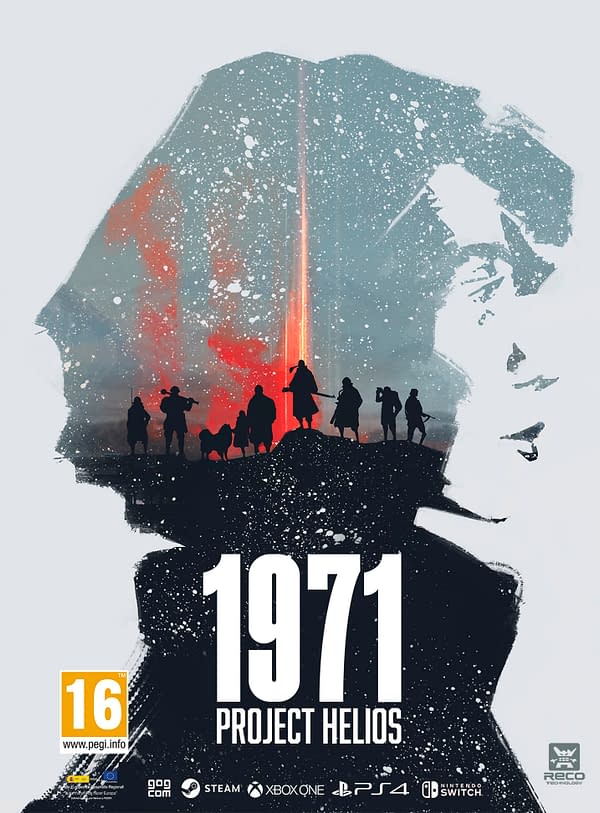 Set in a dystopian world, scarce in resources and razed by extreme cold, 1971 Project Helios is a mix of turn-based strategy and RPG where you control a bunch of different characters, forced to put their differences aside to survive in a hostile world and find a scientist who could have the key to fix the world at last. Mixing exploration, turn-based tactical combat, resource management and dialogues, 1971 Project Helios offers a harrowing and challenging experience that will put your strategic and tactical skills to the test. Players will control eight different characters who are joining efforts for a common cause: find a key scientist who was kidnapped by a powerful paramilitary society. In their struggle, they will have to face scavengers, investigate military settlements, and infiltrate the turf of a dangerous religious sect that repudiates technology. In all of this, players will have to use their resources carefully, improving their characters' skills, and fighting a wide variety of enemies in thrilling tactical combats.
Enjoyed this article? Share it!