Whenever we hit a convention, we do our best to hit up some of the people bringing in hardware since they only take up a small portion of everything you see. The first people we got to visit with at PAX East who had gear to show off were Dell and Alienware. We got introduced to three major changes across the board, the first being that Alienware beefed up their 15 and 17 laptops with 8th Gen Intel Core i5, i7 and i9 high-performance processors and an upgraded cooling technology to make these guys even more badass than they were before. They may run you a little extra than they used to, but considering the improvements to have better mobile gaming, it's worth it.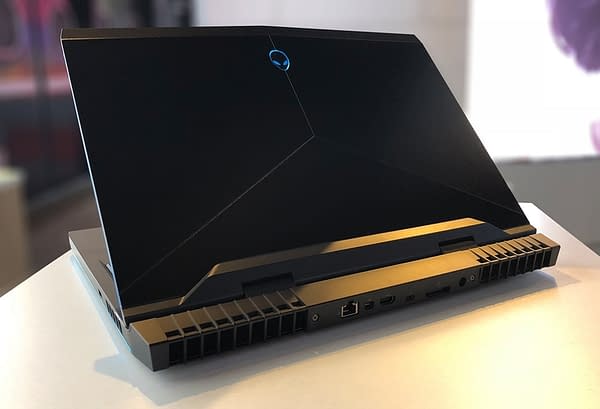 The second, going with Alienware, is that they improved their old Command Center to where it's actually a fully functional background tool that you'll use to improve your gaming performance and the way you use your laptop. Before this, users might access it once in a while and then close it. The new interface is meant to be more user-friendly so that you'll want to keep using it.
The third item is that Dell changed up their gaming computers to have a new lineup. Their new names are the Dell G3, G5 and G7, the first two available in 17" while all of them also have a 15" model. WA pretty impressive showing from both companies, and hopefully, we'll be able to try these out down the road for you in a review.
Enjoyed this article? Share it!