The Farm 51 has released a new gameplay trailer today for Chernobylite, showing off new and updated footage from the Pripyat area. As the game continues to update while in Steam's Early Access, we're seeing changes across the board as they slowly make their way through a pre-release roadmap. We have some of the details of new additions below, as well as screenshots and the latest trailer to show it all off. Enjoy all the new content as they slowly make their way toward a full release.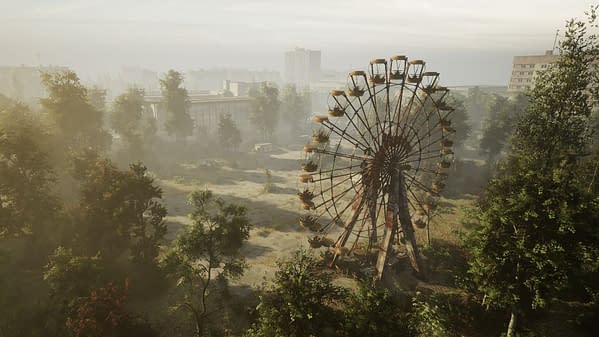 The Second Part Of The Tatyana investigation

A new fractal world that exposes some past events and gives answers to a few questions. A conclusion to a new investigation on the board. A very mysterious and important mission for both Igor and the player.

New Character – Olga

A tough Ukrainian teenage girl. She's one of the inhabitants of "The Village" – a settlement deep in the dreary Red Forest. She fears no one and hates NAR with a passion after witnessing their cruelty. Her goal is simple but difficult to achieve – she wants all of NAR out of Chernobyl, or dead (and not exactly in that order). Olga can be recruited to the base and sent on missions. The player can also learn new skills from her.

New Chernobylite Story Missions

The developers from The Farm 51 have added four new quests related to Georgiy, Sashko, and Olga. The player will meet some new characters but say goodbye to others. Or vice versa. It is all the player's choice. The Red Forest has also been filled with several new events. Who (or what) will be found when exploring this part of the Zone?
Enjoyed this article? Share it!