FaZe Clan has announced that they have banned one of their competitive Fortnite players indefinitely after they dropped a racial slur on a livestream. According to multiple reports online, Daniel "Dubs" Walsh was playing live on someone else's stream when the 15-year-old player dropped the N-word. That was enough for FaZe to remove him from the team and ordered him and other members of the group to go through sensitivity training.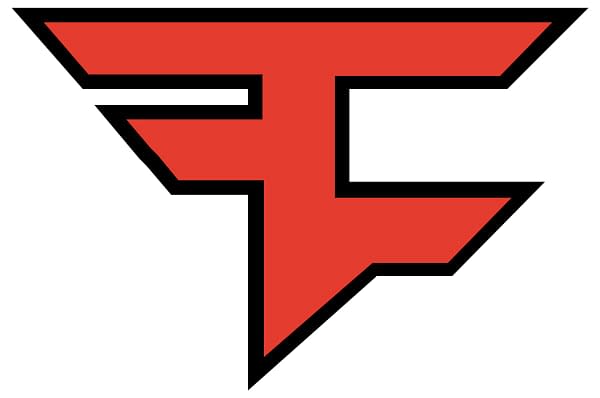 The group issued a statement on the situation via Twitter, which you can see here. The group is taking what is essentially a zero-tolerance policy on the matter and seems to have addressed it with their entire organization. Dubs went on his own account and issued a statement that says, "I can't even describe how sorry I am. I did not intend to be hurtful in any way but what I said was still hurtful, insensitive, and wrong. The word shouldn't have been in my vocabulary and I apologize from the bottom of my heart to everyone I offended by using it. You deserve better."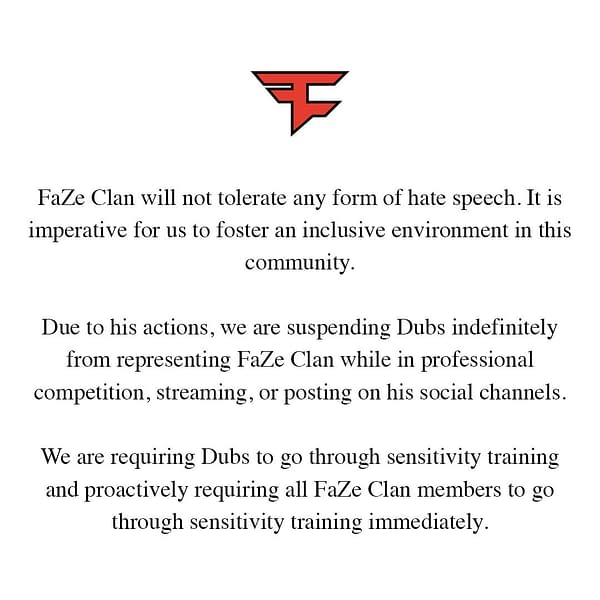 While it's cool to see the organization take swift action against a high-profile Fortnite player, the reality is this is nothing new in esports. In fact, there are members of the community defending Dubs. The reality of the situation… racism doesn't have a place in esports and it needs to go away. Sadly, it's going to take more players having their careers put in jeopardy at this rate for anyone to get the message.
Enjoyed this article? Share it!