If you've been following the Dragon Quest series faithfully, the name Jin Fujisawa may be a little familiar to you as he was the Square Enix director for Dragon Quest IX and X. But yesterday, Fujisawa announced on his Twitter account that he was leaving the company. In case you can't read Japanese, the tweet below says "Finally, I will report on [a] personal matter. Fujisawa retires from Square Enix. Even after retirement, I was allowed to continue writing the prophets, but now we are working on a new challenge at a different company. Regarding the up-to-date situation, I hope to create opportunities to tell you apart. Sorry to be a sudden report."
最後に、私事にてご報告です。
藤澤は、スクウェア・エニックスを退職しております。
退職後も予言者の執筆を続けさせてもらっていましたが、現在は別会社にて新たな挑戦に取り組んでおります。
近況については、別にお伝えする機会をつくれればと思っています。
突然の報告となり、申し訳ありません。

— 藤澤 仁 (@JIn_Fujisawa) April 27, 2018
As you can see, Fujisawa gave no reason for the departure, and Square Enix hasn't commented on it as of when this was posted so it doesn't feel amicable. Fujisawa joined the company back in 1998 where he became a scenario assistant for several of the Dragon Quest games before taking over the director's chair for the series. He's also has a hand in many of the company's mobile games like Mugen Knights, Pro Yakyuu ga Suki da!, and Yogensha Ikusei Gakuen: Fortune Tellers Academy. Now comes the fun of waiting to see where he'll land after departing the company.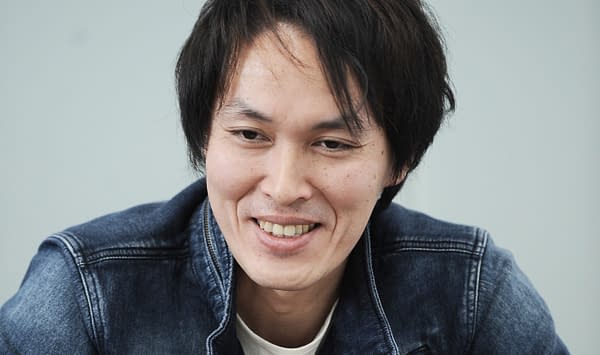 Enjoyed this article? Share it!