Let it never be said that developers don't have senses of humor, because a lot of games come up with creative punishments that tickle us. Case in point: the devs for Friday The 13th: The Game have just created a punishment zone for quitters called The Salt Mines.
Starting on the next update, whenever you quit out of a match in the game, your account will accumulate "Salt", and if you accumulate enough Salt, you'll be restricted to playing matches in a specific lobby with other players who have too much Salt. In essence, jerks will be paired with other jerks for a period of time until they get their act in gear, or they'll just end up being put back in the mines over and over. We've posted some of the details below from the announcement.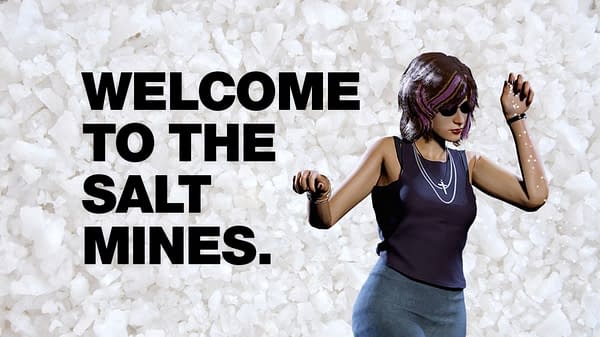 Salt is a currency, only instead of being able to buy something cool with it, you buy an express ticket to the Salt Mines. More on that in a minute.

Earning Salt is EASY! Just do any of the following:
Leave a match early, like a jerk
Leave a match while being killed, like a big jerk
Leave a match as Jason, like a super jerk
Leave a match while hosting, like a mega jerk

"How much Salt do you get for each of the things listed above? Does Salt go away? How fast?"

We aren't saying, that would be like a "how to" for trolls
Yes
See 1
Enjoyed this article? Share it!