The latest two NES classic games to join Nintendo Switch Online have been announced for March 2019, and these two are absolute mainstays. The company will be adding two platformers with 1988's Super Mario Bros. 2, and the 1993 classic Kirby's Adventure. These are two games that I've beaten half a dozen times each in my youth and as an adult, so I'm personally looking forward to doing it again in HD glory on the Switch. Here are the official descriptions from Nintendo!
Kirby's Adventure – Using 20 unique tricks and Kirby's ability to steal enemies' powers by swallowing them, you'll have to make your way through a horrific land filled with all kinds of nightmares. Recover the broken pieces of the Star Rod, and everyone in Dream Land will sleep peacefully once again. If you fail, the citizens of Dream Land will be subjected to a lifetime of terrible nightmares.
Super Mario Bros. 2 – Mario, Luigi, Princess Toadstool and Toad embark on a quest together to save the day against the villainous Wart. Pick up items and throw them at your adversaries to clear levels in seven fantastical worlds. Even enemies can be picked up and tossed across the screen. This unique installment in the Super Mario Bros. series will keep you coming back for more.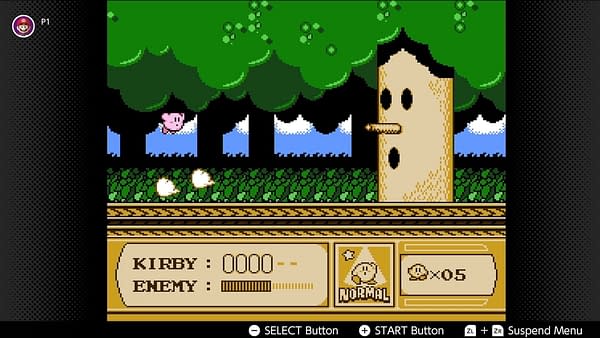 Enjoyed this article? Share it!