Meet Your Maker Gives Details To Post-Launch Content
The crew at Behaviour Interactive will be releasing Meet Your Maker this week, as they revealed what's on the way after it comes out.
---
Behaviour Interactive has revealed what they have in store for Meet Your Maker in terms of post-launch content after it comes out this week. The team is planning to release a few special packs for free and for purchase, including the Hellscape Deco Pack, the new Dreadshore update, and a number of cosmetics. We got the info for you below on everything you can expect to see after the game comes out on April 4th, 2023.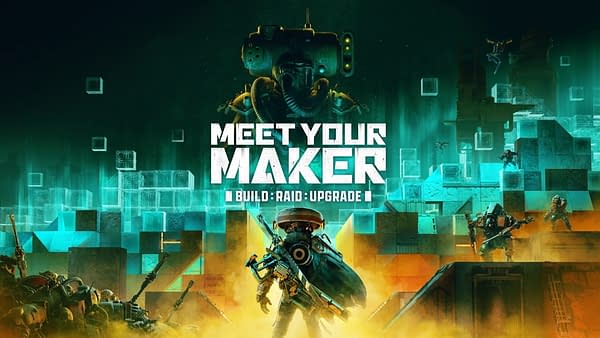 Meet Your Maker: New Mods & Augments (Free/Unlockable)
Rolling out as multiple releases over Meet Your Maker's first several months, players will be able to unlock new Mod and Augment additions for existing traps and guards. Each new Mod or Augment will be added directly to the trap or guard Advisor station and will be unlockable via playtime using in-game currency. Builders will suddenly gain new ways to affect their traps and guards, giving them even more control over their setups and combos to outsmart Raiders. For Raiders, just when they think they've gotten things figured out, they'll face more challenges to overcome.
Major Content Update – Sector 1: Dreadshore
If you thought the world of Meet Your Maker was confined to the deserts of the Red Sands, think again. Arriving in late June 2023, Meet Your Maker will take players beyond the desert with our first major content update, Sector 1: Dreadshore. For starters, a new environment and a new deco pack will be instantly available for free to all players as soon as the update is released. The environment introduces a new region of Meet Your Maker post-apocalyptic world where players will be able to build using a new Sector-themed set of building blocks designed to create a completely different style of Outpost. Finally, we will be releasing a cosmetic collection that will include a new Deco Pack, a new Custodian Skin, and a new Weapon Skin, all related to the fantasy of Sector 1. This cosmetic collection will be available to purchase via platform stores.
Sector 1: Dreadshore includes:
1 New Environment (Free/Instant Access)
1 New Deco Pack (Free/Instant Access)
4 New Gameplay Elements (Unlockable via playtime or purchasable on PlayStation, Xbox, or Steam)

Custodian + Perks
Weapon + Upgrades
Trap + Mods
Guard + Augments
1 New Cosmetic Collection (Purchasable on PlayStation, Xbox, or Steam)
New Deco Pack: Hellscape (Free/Instant Access)
A few weeks after launch, Meet Your Maker will inject a totally new aesthetic into the game with the addition of the Hellscape Deco Pack, a free Deco Pack update. Combining organic matter and industrial materials to eerie effect, pulsing animations, and sinister lighting will make players feel as though they're raiding inside a living organism. The Hellscape Deco Pack includes:
2 Blocks (each available in 3 shapes)
2 Props
1 Animated Prop
8 Decals
---
---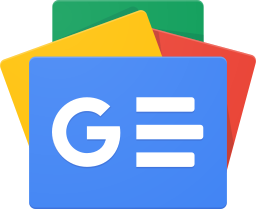 Stay up-to-date and support the site by following Bleeding Cool on Google News today!