NIS America Reveals A New Gameplay Trailer For "La-Mulana 1 & 2"
The folks over at NIS America dropped a brand new gameplay trailer this week for La-Mulana 1 & 2, which is on the way to consoles this March. It's kind of cool to see the updates as you explore the caves looking for treasure and artifacts, along with friends and foes you have to deal with. Enjoy the trailer as the game will be released on March 17th for PS4, Nintendo Switch, and Xbox One.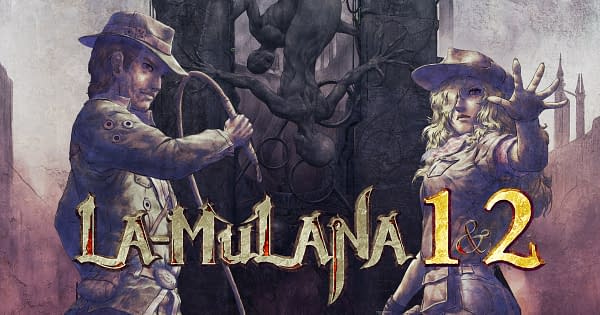 Your destiny awaits in La-Mulana! Take control of archaeologist Lemeza Kosugi and navigate through puzzles, traps, and deadly Guardians in order to claim the Secret Treasure of Life. You'll need sharp wits, quick reflexes, and most importantly, all the courage you can muster. Will you succeed in unraveling the secrets of La-Mulana, or will you fall victim to the dangers that surround you?