Penny Arcade revealed the official date that badges will go on sale for PAX South 2020, including prices for all three dates happening in January. The official sale date will be August 1st as they will return to the Henry B. Gonzalez Convention Center from January 17th–19th. As far as prices go, the three-day badges will be sold for $90 while individual badges for Friday, Saturday, and Sunday will go for $45 each. Sunday will have special family pricing as kids 12 and under can get in for just $10 each. Those of you looking to hit the Bring Your Own Computer section will run you $40 each.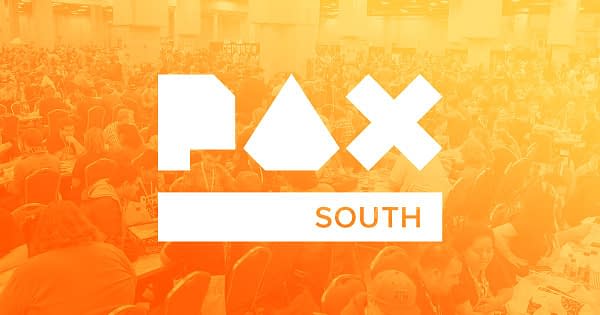 As always, they will be selling exclusive show merchandise, featuring a new 2020 PAX University theme. These will go on sale the same date as badges and will include a PAX South 2020 long-sleeve t-shirt for $30, a tin lunch box for $20, and a spinning crest keychain for $15. The merch will go out about two weeks before the show. Here's a quote from Jerry Holkins from this morning's announcement.
"PAX South is when we kick off another year of shows," said Jerry Holkins, co-founder, Penny Arcade. "We love visiting San Antonio because nobody can agree on where the best taco place is, or the barbecue, so some days you eat lunch three or four times. Get your badges when they go on sale August 1st, and we'll see you there. Also, Tacos N Salsa has the best tacos. They have a taco called the "Trash Can" and it seems like that wouldn't be good but it is very good."
Enjoyed this article? Share it!