This week, PUBG Corp. has rolled out a new Event Pass system to coincide with their new PlayerUnknown's Battlegrounds map Sanhok to unlock new content on Steam. Below is a snippet of the details that the company released in a new blog post. The goal is to create a new system within PlayerUnknown's Battlegrounds that will allow the company to put in new content through a progressions system rather than anything loot box related. The new map and pass will officially launch on June 22nd.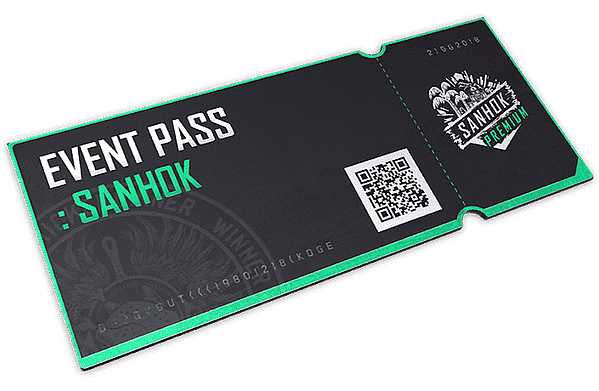 The Event Pass is designed to reflect the opinions of players who wanted a trackable progression-related system, and at the same time allows you to unlock new content in PUBG in a way that is different from the crate and key system.

Just like the crate and key system, you'll be able to get rewards in the Event Pass system regardless of whether you made a purchase. If you haven't paid for the pass, you can temporarily unlock many of the items (and earn one special item permanently). However, you can also permanently unlock a ton of exclusive reward items by paying to unlock the pass and completing certain missions to "level up" your pass. If you're hesitant about buying the Pass, but want to play the missions, you're free to do that. And your mission progress is always tracked, so you can buy the Event Pass late in the event and still get all the rewards you've earned.

This first Event Pass is all about celebrating the launch of Sanhok, so it includes an item set that fits the map Sanhok thematically. The Event Pass will last for about four weeks, and it includes dozens of missions, including daily missions, weekly missions, and Sanhok-specific missions. By completing missions and leveling up, you'll unlock rewards. These rewards won't be tradable or marketable, so only those of you who really earn them will get to show them off in-game.
Enjoyed this article? Share it!