PowerA Announces They've Acquired Fellow Audio Brand LucidSound
In one of the more surprising acquisitions of the year, PowerA revealed they have acquired LuicidSound this week. While the two companies worked within the same field of providing audio devices and equipment for gamers, specifically gaming headsets, they haven't really been viewed as competition for each other as they tend to explore different aspects of the same area of expertise. Now it appears both of those areas will be aligned with each other and brought into focus as PowerA will apparently bring LucidSound into the fold over the course of the next year and eventually merge operations into their umbrella in a phased approach. However, that doesn't mean PowerA is dropping the brand, as they will remain two separate identities. Also, LucidSound co-founders Chris Von Huben and Aaron Smith will be joining the PowerA team and will continue to have active leadership roles in managing LucidSound. We have a couple of quotes about the acquisition for you below.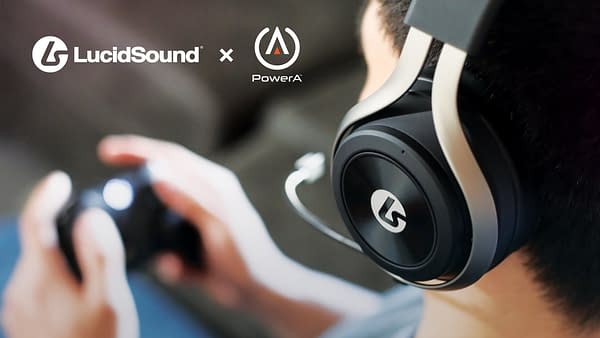 "Gaming is now more social than ever," said PowerA president, Eric Bensussen. "From casual chats to competitive tactical coordination, gaming headsets allow gamers to further immerse themselves in the action. With this acquisition, LucidSound perfectly rounds out our accessory offerings by giving our gamers the quality they've come to expect from us."

"LucidSound set out to be a disruptor in gaming audio," said Chris Von Huben, CEO of LucidSound. "We challenged the perception of what a gaming headset could look like and how you use it. The gaming headset and controller are the two most important devices to control, hear and communicate to win. We are aligning the very best team of gaming audio experts with the very best controller experts to create a powerhouse gaming company I am excited to drive LucidSound to achieve our ongoing vision that 'gaming is everywhere and LucidSound goes anywhere.'"