Someone Finally Conquered All the Sea Of Thieves Achievements
It took around 2,000 hours to make it happen, but finally, someone has conquered all of Sea of Thieves achievements in the game. The news comes from True Achievements, who discovered a player named Zyx was the first to make it happen this past week over an eight-month period.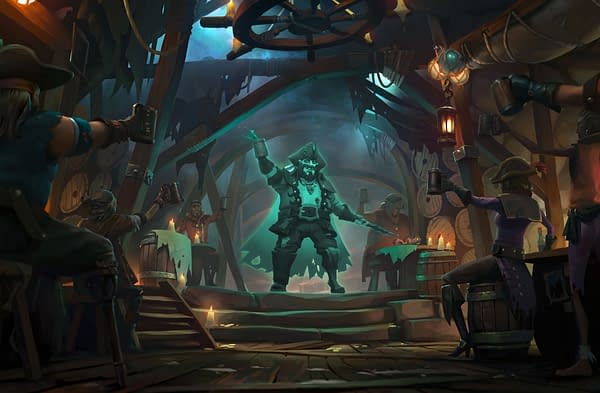 Zyx becomes the very first player on TrueAchievements to finish the game's 60 achievements, out of nearly 88,000 tracked players. On Xbox Live as a whole, the game has boasted over four million players since it launched. Despite our best efforts, we have found no one else in the world who has legitimately earned every achievement in Sea of Thieves making Zyx the presumptive first person to ever do so. Below you can find a host of stats that detail Zyx's journey from deckhand to Pirate Legend and the world's first Sea of Thieves completionist. As you can see, he actually isn't first in every category, which tells the story of a pirate with good time-management skills.

| | | |
| --- | --- | --- |
| Stat | Count | Site Rank |
| Distance Sailed (meters) | 17,517,570 | 5th |
| Gold Hoarders Chests Cashed In | 4,904 | 13th |
| Islands Visited | 13,181 | 5th |
| Merchant Alliance Cargo Delivered | 6,527 | 7th |
| Order of Souls Skulls Cashed In | 4,183 | 16th |
| Voyages Completed | 3,321 | 1st |
Congrats to the guy for proving that game is totally beatable… if you dedicate a ton of time to it.