An unexpected surprise announced both online and during EVO 2018, as Terry Bogard joins the roster of SNK's Fighting EX Layer. You may recognize Terry from other SNK favorites such as Fatal Fury and the King of Fighters series, but this particular incarnation with the red hat and vest goes all the way back to the original game with him saying "Hey, C'mon!" as part of his intro from the "Upcoming Plans" video the company released this weekend. We didn't get any kind of footage of him fighting, which is a bit of a disappointment, nor did we get a release date.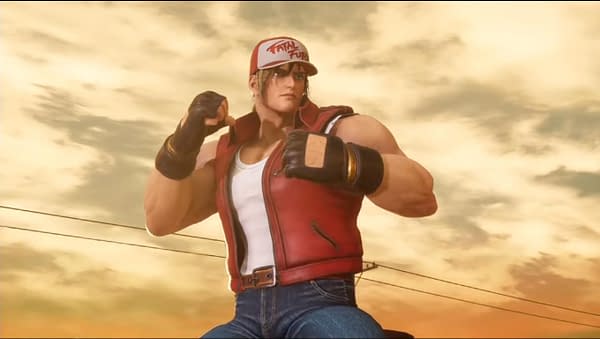 Honestly, when it comes to the content being released for Fighting EX Layer, it's a bit underwhelming. This is a fighting series that should have a lot more going for it than what we're seeing, especially from a company like SNK. But in reality, they've left us with a lot to be desired as the video below will show you that beyond Pullum Purna and Vulcano Rosso coming to the roster, and the arcade mode we already talked about last month, there's very little here to get us excited about the future of the title. But the addition of Terry does make us hope for more crossover action.
Enjoyed this article? Share it!