XPG Announces The Release Of Two New Memory Modules
XPG has announced the release of two new models, the GAMMIX D45 and SPECTRIX D45G RGB DDR4 memory modules. Both of them have been made with rugged industrial designs as they have been created and designed for discerning overclockers and gamers seeking gaming flair. Both designs are pretty well made and offer different kinds of performance and display, depending on what you're looking for. Can't really go wrong with either, but let's be real, it's all about personal preference when you're looking for additions. We have more info on both of them as you can also go order them through the links above. Right now, the SPECTRIX D45 RGB DDR4 MEMORY is selling up to $390 while the GAMMIX D45G DDR4 MEMORY is selling up to $240.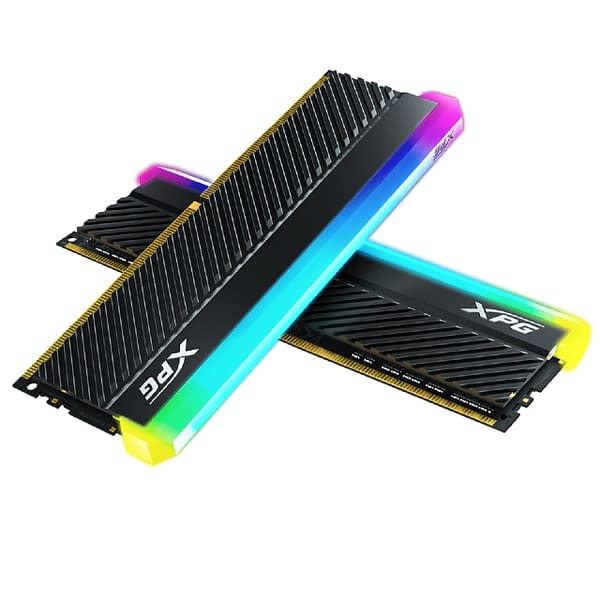 The GAMMIX D45 and SPECTRIX D45G RGB sport black armor-like aluminum exteriors with rugged ridges and a hefty look and feel. Not only do they look and feel robust, but they also offer incredibly sturdy performance for overclocking. They achieve this by using only the highest quality IC chips and PCBs and feature Intel Extreme Memory Profile (XMP) 2.0 support. XMP 2.0 makes overclocking a snap and enhances system stability. Instead of adjusting individual parameters in BIOS, users can do it right through their PC's operating system. Both modules have been rigorously tested, and verified to work with the latest AMD platforms for hassle-free compatibility and seamless performance. Both modules come in the following capacities – 8, 16, and 32GB.

Users can set the RGB lightingon the XPG SPECTRIX D45G exactlythe way they want it. They can choose from different effects (static, breathing, and comet) or sync the lights with their favorite jams via Music Mode. All this can be done through the XPG RGB Sync app or RGB control software from all the major motherboard brands, including those from ASUS, MSI, GIGABYTE, and ASRock.