Clear back in February we saw a trailer from Triband Games for a new golfing game called What The Golf? It basically married the love of golfing games that have become popular with streamers over the past couple years with abstract art and physics to give you a different kind of stroke as you play. As a little bit of hype, the developers have decided to release a new Failure Trailer for the game that they hope will get you even more interested in the game. Here's a quick explanation from the notice they sent out this morning.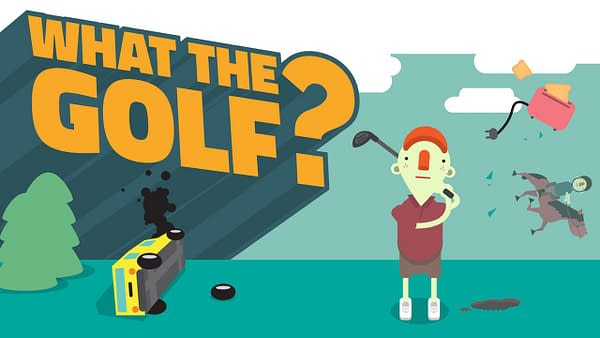 During development of What The Golf?, Triband has shown over and over again they are excellent at failing, but also at sharing their best bugs with the world. After seeing some of their failures like the 'minor physics bug' going viral on Twitter and Imgur, the gang figured they'd give the people another taste of what they want.
The trailer shows off the top five bugs they've come across while creating the game, and while they are fixed, they also show you some tidbits from the regular play that look just as broken. The game will be released on Steam sometime in the latter half of 2018. We're guessing we'll see a demo at PAX West before then.
Enjoyed this article? Share it!