What's In The Box?!: ThinkGeek Capsule – July 2017
ThinkGeek have done an awesome job partnering up with Geek Fuel to release thsi new line of subscription boxes called the ThinkGeek Capsule. Last month I was blown away by what was inside, and now this month we're going to see if they can capitalize on that momentum or not with their second official box. First, let's start small with the Gift Card. Again this month, Think Geek threw in a free gift card worth somewhere between $5-100. Yet again, my card was only worth $5. I'm kind of curious as to whether or not there are people out there actually getting $100 on the card. There's no real way to prove or disprove anything, so it's just curiosity. But anyway, a nice gesture to use the site. Next up is another exclusive Pinz pin. It looks as if they're doing this set in waves, with four specific space-themed versions you could get. On top of that, the info int he box said that there are versions that are specifically rare, depending on the look, so a good chance to get something extra exclusive. For our box, I got the Solar System Hula Hoop Champion pin with Saturn smiling at me. I was really hopeful for the Le Voyage Dans La Lun moon, but this is still nice.
Next, we'll look at the Bonus Gift that is included in this box. Last month it was a deck of cards, this month it's a Funko Pop keychain. You had a chance of getting either the Fourth or Twelfth Doctor from Doctor Who, and we got Peter Capaldi. Nice chap, very intense, loved to arm-wrestle. No, wait, that was Beethoven. This is a version that's been around for a couple years, as you can see he's holding the Eleventh Doctor's sonic screwdriver. This one is one of my favorite Doctors, and if I had gotten the Fourth I would have been equally happy. A lovely addition to go on my keys! Moving on, we get an interesting addition for the artist at heart as we have a set of Marvel coloring pencils. You get one-dozen pencils, all with different colors for you to keep inside this Captain America tube. The lid on top also comes with a pencil sharpener, so you never need to look for one. I quite like this, and considering how some pencil cases can become loose over time with the lid, I enjoy that it slips on and stays tight. An awesome addition for artists and Marvel fans. Next up is an odd addition as we get a Game Of Thrones sigil. We received the Targaryen symbol, which is nice since it comes with the three dragons and the dragons look to actually do something more than just be here for a few minutes this season. Basically, all you have here is a design on a canvas to hang on your wall. It really doesn't do anything else and the intent is to collect all three (along with Stark and Lannister). Unless you're a GoT fan, this is probably the weakest item in the box. For Star Trek fans, this month's box comes with a book. Star Trek: Vulcan. What this book contains is a fictional travel guide to Vulcan as spoken about in the Star Trek universe. You get maps, tour highlights, information about the culture and much more that will make fans drool. It is a bit weird considering they destroyed Vulcan in the new Kelvin timeline, but hey, still works with the originals. You also get four postcards to send to people as if you're there.
The last two items in the box are probably my favorite, and they came in their own box. Specifically, a Dungeons & Dragons themed box! Look at that! The first item is a D20 patch. The D20 itself is red with black numbers, along with what appear to be battle scars all across it. The patch itself is an adhesive patch, so no need to sew it in. Just pick where you want it to go and carefully place. I know a lot of D&D fans who are also metalheads who would die in battle to have this added to their jackets.
Next, as always, the make or break item of the box: The t-shirt. Also inside the D&D box was this red "Born Lucky" shirt featuring a D20, a shield, a sword, a bow, a pencil, a potion bottle, and a wizard staff. It also has a pair of faded dragons in the background to add to the nostalgia. This is an item I wish I had as a teenager just for the fun of it. Like, it's hard to quantify how little D&D merch we had as players growing up and to see stuff like this both excites me and warms my heart. I love this shirt, I also wish I had it in black, but blood red is great! Overall, the ThinkGeek Capsule for July 2017 is a success in my eyes. The card and the GoT poster weren't all that exciting, and the pin is kind of hit-and-miss depending on if you're a pin collector or not. But the rest of the box was amazing and it makes me excited to see what will come my way in August! ---
---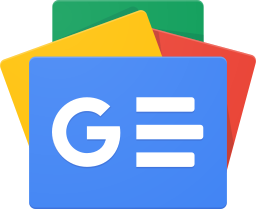 Stay up-to-date and support the site by following Bleeding Cool on Google News today!