This isn't the first time we've told you about an ABSOLUTELY ADORABLE and nerdtastic proposal from a pair of fans, and this Star Wars engagement that took place at Scum and Villainy Cantina in Los Angeles on May the 4th is just too cute not to share. (If you'd missed it, there was this very sweet Captain America proposal to Agent Carter during the red carpet premiere of Avengers: Endgame.)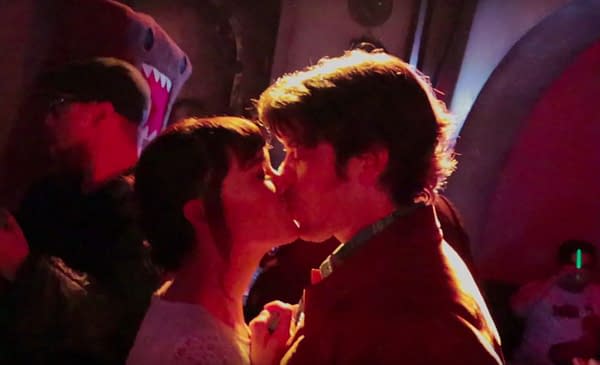 Ashleigh and Bryan are two cosplay kids (we call everyone kid) who happened to meet at the Star Wars themed bar in Los Angeles in 2017 in costume, and have continued a tradition of taking a posed Han Solo stoop photo every time they return.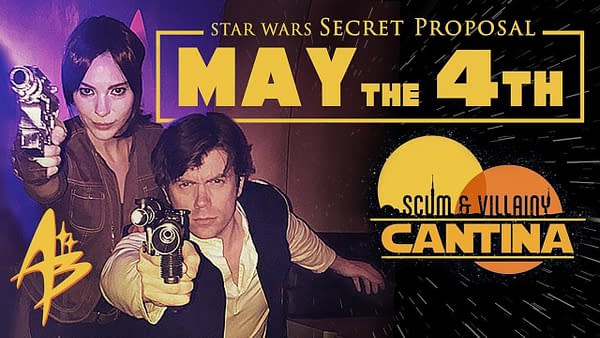 It just so happened that 2019's International Star Wars Day of May the 4th was the date Bryan had picked to propose to Ashleigh.
You can see in their video that chronicles the day of celebration (Yub Nub!) was out of this world for the couple.
Also, we highly suggest a stop by the bar if you're ever in the Los Angeles area and need an adult beverage.
No word on if Bryan and Ashleigh might have their wedding there, too.
Enjoyed this article? Share it!