'Anaconda' Remake is in Development at Columbia Pictures
Anaconda might be slithering back into theaters. Columbia Pictures is in active development on a new entry in the series. This time a full on reboot. They have hired Snow White and the Huntsman writer Evan Daugherty to pen the script. No director or cast has been mentioned as of this time. The original series began in 1997 and featured Jennifer Lopez and Ice Cube. You may not know this, but there were four sequels to that film as well.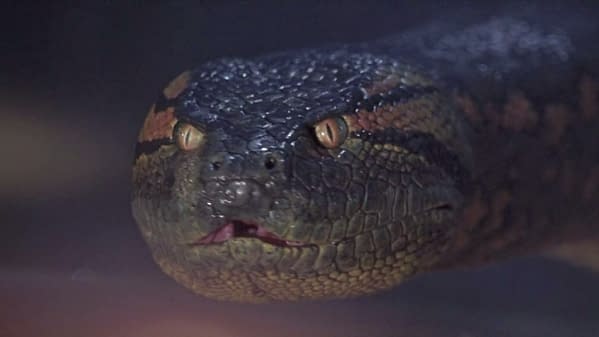 The 1997 original followed a documentary film crew in the Amazon that comes across an obsessed hunter looking to find a legendary anaconda. The hunter derails the expedition for his own purpose, with the filmmakers now forced to contend with a murderous madman and a giant snake that will squeeze the life out of them and swallow them for good measure.
They are looking to take a Meg-style approach to this one, and I would argue that The Meg took an Anaconda approach. How much bigger can the snake be exactly? To be honest though, films like The Meg and others are a ton of fun, and giant snakes are way more terrifying than a giant shark if you ask me. Maybe they can even get Jennifer Lopez back!
No release information is known at this time for the reboot.
First seen on The Hollywood Reporter