Posted in: Movies | Tagged: batfleck, batman v superman, ben affleck, daredevil, dc, HRL, justice league, marvel, Release the Snyder Cut!
---
Ben Affleck's Best Hope To Save His Post-Justice League Career Is To Defect To Marvel For A Daredevil Reboot
The numbers are in, and the numbers don't lie. Not only is Justice League set to underperform at the box office, but the film has been widely panned, scoring just 39% on Rotten Tomatoes. With Justice League's release behind him, Batman star Ben Affleck faces a serious career crossroads: how can he salvage his reputation as an A-List star when he can't seem to make a truly successful superhero movie?
Affleck has been slowly edging toward the exit door of the Batman role for months. The rumor mill is already churning out ideas for who will replace him in the standalone film The Batman. So where does Ben Affleck go from here? Bleeding Cool has a suggestion: back to Marvel to reprise his role as Daredevil. Yes, 2003's Daredevil was a critical flop and Affleck's turn as ol' hornhead is near-universally mocked. In fact, Affleck's time as Daredevil preceded a terrible downturn in his career that he had only just recovered from just before landing the Batman gig. Meanwhile, Marvel has rebooted Daredevil as a critically acclaimed television show that helped spawn an entire Netflix franchise. Even if Affleck were interested in returning to the role that nearly destroyed his career once before, would Marvel be willing to throw away their TV success to reboot Daredevil for the big screen?
For both parties, there are good reasons why they should consider it. For Affleck, he must clearly have thought that playing Batman could redeem his superhero rep after failing as Daredevil, but if you look at the Rotten Tomatoes scores, it was clearly a move in the wrong direction. Justice League has a 39% rotten score on the review aggregator, even in the wake of Wonder Woman's incredible success, while Batman v Superman has a score of just 27%. But Daredevil has a score of 44%, objectively higher than either film. As a matter of pure math, Daredevil was clearly the better movie, and for Affleck to climb out of the bat cave, he should return to his original superhero failure for one last chance at redemption.
For Marvel's part, stealing the actor behind DC's most iconic character would be a huge PR win, but more importantly, strike a blow in the ongoing war between the rival superhero universes. If there's anything worth screwing up what they've got going on with Netflix, it's spiting DC.
---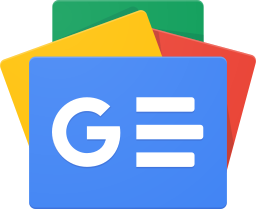 Stay up-to-date and support the site by following Bleeding Cool on Google News today!