BossLogic Points Out Brie Larson Shares Birthday with the Umbrella Academy
To be fair, the pointing out was actually done by siennarossi on Tumblr, but, BossLogic did an art piece for this tidbit of information- Captain Marvel star Brie Larson has an interesting birthday. Sure, we all have at least one notable person born on our birthdays, both real and fictional. But the Oscar winner Larson shares hers with The Umbrella Academy!
Netflix's Umbrella Academy series is based on the comic series created and written by Gerard Way, and illustrated by Gabriel Bá. The plot is centered on a group of special children who were all born at exactly the same time on the same day around the world, to mothers who weren't even pregnant.
Some of the notable powers exhibited by these kids are things like suggestion, speaking to the dead, super strength, and a few other things we don't want to spoil if you haven't watched or read the series.
Anyhow, artist BossLogic took his repost of siennarossi's discovery with a new piece of art capturing Larson's character Envy Adams from Scott Pilgram Vs. The World, with her Captain Marvel eventual powerup Binary, with the logo for Umbrella Academy, and it's kind of the best thing: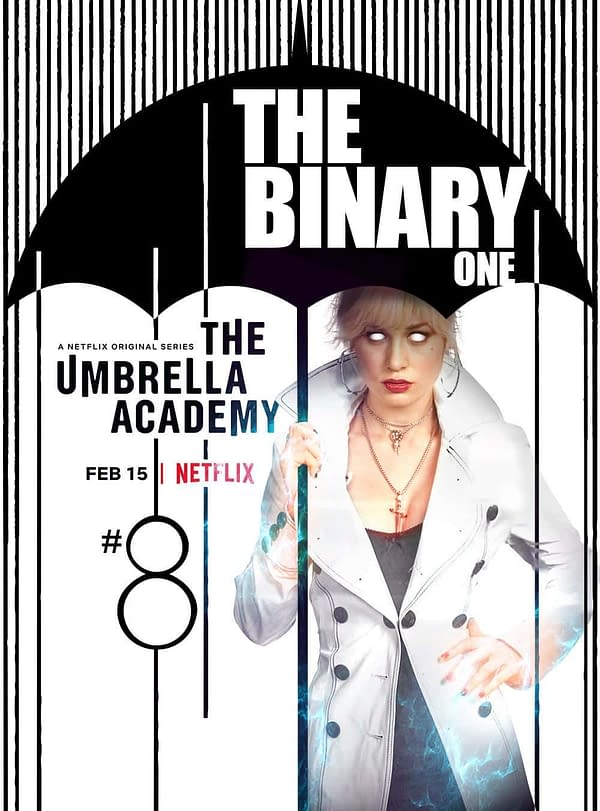 Captain Marvel is currently in theaters, taking in $490 million at the worldwide box office. Season 1 of Umbrella Academy is currently streaming on Netflix, we're hoping for official word about a renewal soon.