Marvel Comics will be streaming live from the Captain Marvel World Premiere red carpet in Hollywood tomorrow, March 4th. Marvel insider subscribers could even win tickets to the event!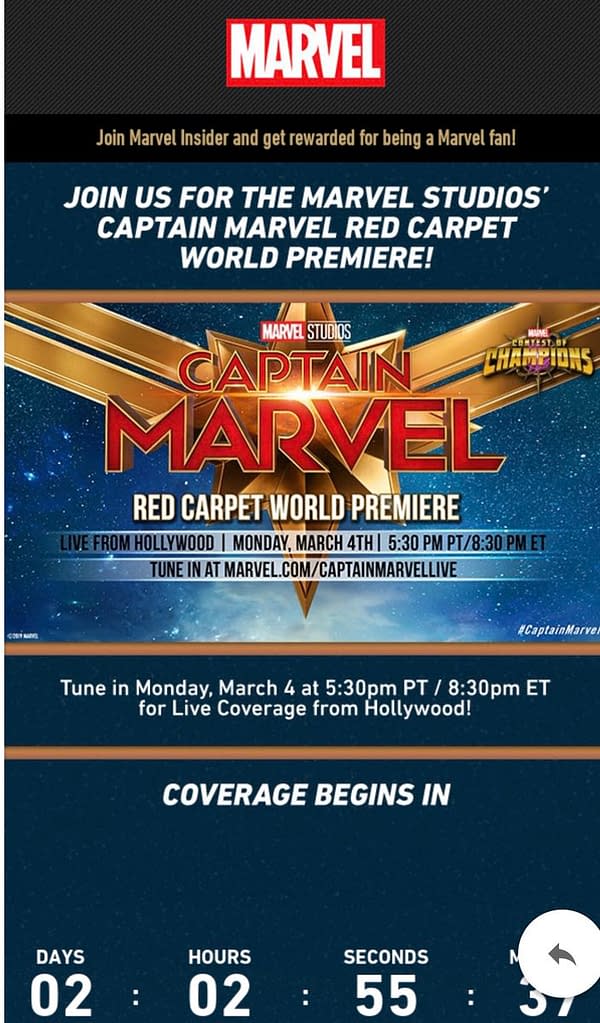 Except – hang on – we've already had a Captain Marvel World Premiere. In London, last week. Oh hang on, there was a big difference between the two. The London version, held at Leicester Square, with Lashana Lynch, Brie Larson and Gemma Chan in attendance alongside Samuel L Jackson, Jude Law and Leigh Francis.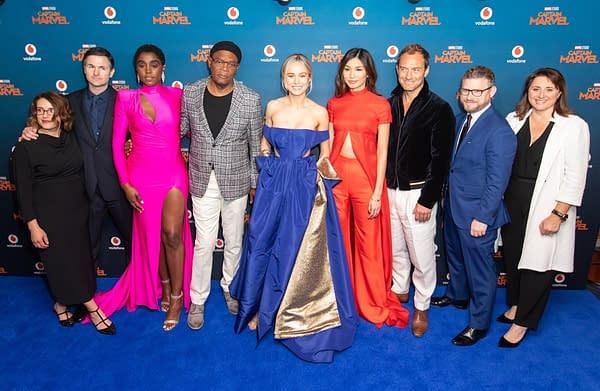 Captain Marvel premiere in London ✨ pic.twitter.com/cvtA6HEozN

— Brie (@brielarsvn) February 27, 2019
It had a Blue Carpet. So yes, technically tomorrow's event is the Red Carpet World Premiere of Captain Marvel. Though the London one still had a bit of red.
That girl from #CaptainMarvel Europe gala premiere in London stole everyone's heart 🤩 pic.twitter.com/yRUUOLiHNb

— Captain Marvel ︽✵︽ (@BrieLarsonCM) February 28, 2019
Is this how it's going to be now? Color-carpet dependent? Will everyone get a world premiere as long as the color changes?
Enjoyed this article? Share it!