James Mangold sure is being pretty liberal with what he shares from Logan. We have seen all kinds of images thus far, giving us some lovely little snippets of information from the film.
Perhaps this one isn't so much as information packed as it is just interesting and lovely. The director has just shared these two images from the storyboard of the film. The art is really intense here, and while it doesn't look like there is much to glean here, there is a real ferocity to these images. Lovely stuff.
Take a look: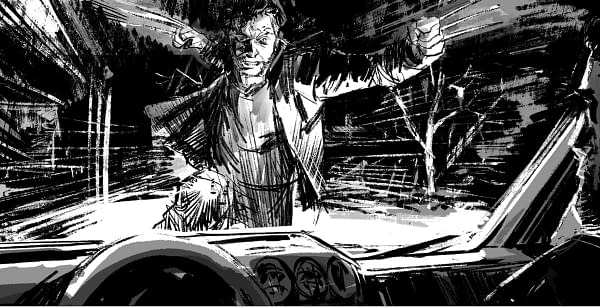 [Edit: As pointed out, I didn't name the excellent work of artist Gabriel Hardman in the main body here. The link is to the tweet which has Hardman credited, but Hardman's work here is really great and he should be highlighted in here. For real, check out his work. It is very, very good.]
Enjoyed this article? Share it!