Check Out This Dora Milaje-Inspired Moto Jacket from Karol B
Superhero films and costumes continue to inspire fashion as they have for decades, and we wanted to share this pretty fabulous Black Panther Dora Milaje inspired moto jacket from designer Karol B. Karol Bartoszynski, who began a Black Panther costuming website, is behind this gorgeous jacket: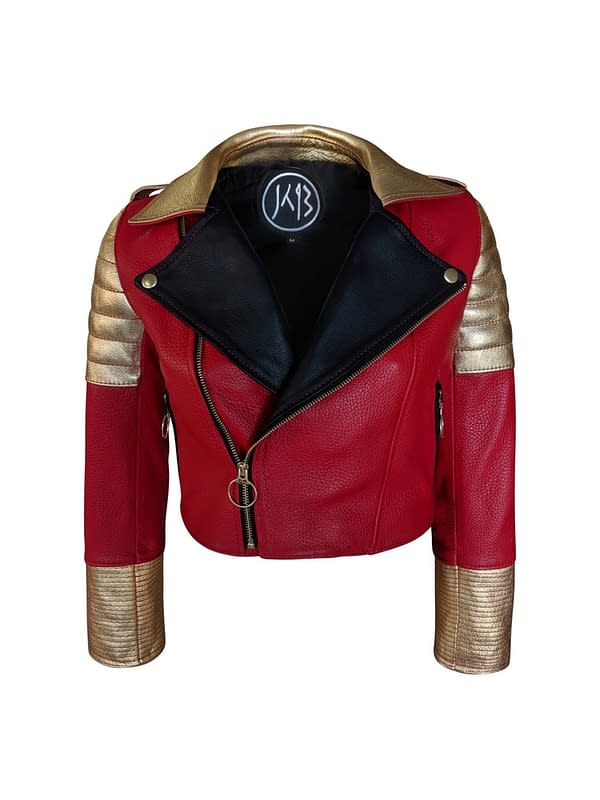 Featuring the oxblood and gold signature colors the Royal Guard of Wakanda sport in Ryan Coogler's Marvel Studios feature film Black Panther, this cropped women's moto jacket evokes the proud warrior women in style.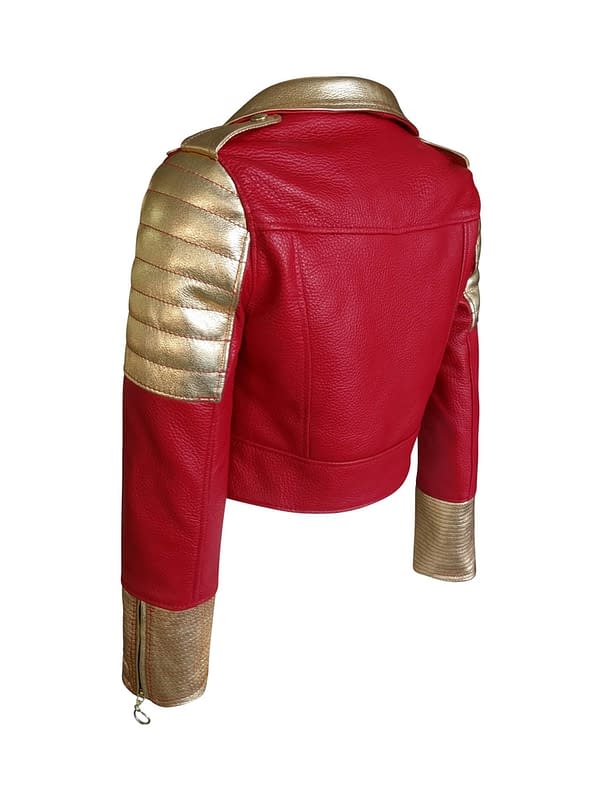 We really love the ribbing detail on the shoulders and cuffs, nice touch there that compliments the Dora's jewelry in the film (designed by Ruth E. Carter and her team).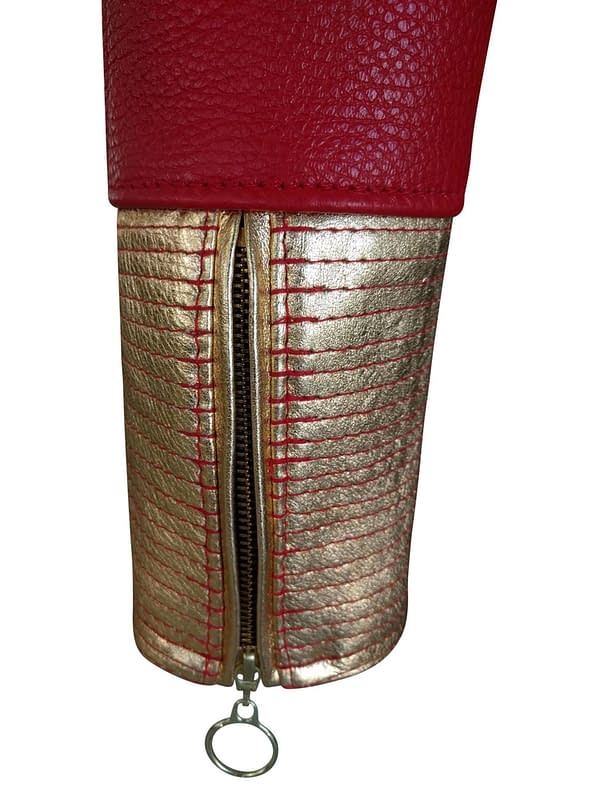 If you love this coat as much as we do, you can sign up here for updates on when it'll be available to purchase, as well as Karol's website, here.