Thanks to Bohemian Raspody becoming a huge hit and winning a couple of Oscars we can expect there to be a ton of musical biopics in the coming years. One of them was already in the wings and that is Rocketman starring Taron Egerton. While Bohemian Raspody might have faired commercially well it wasn't exactly a critical hit with its editing Oscar win immediately getting mocked on social media. We can hope that Rocketman is better and photographer Denzel Eslinger took a picture of a new standee at CinemaCon.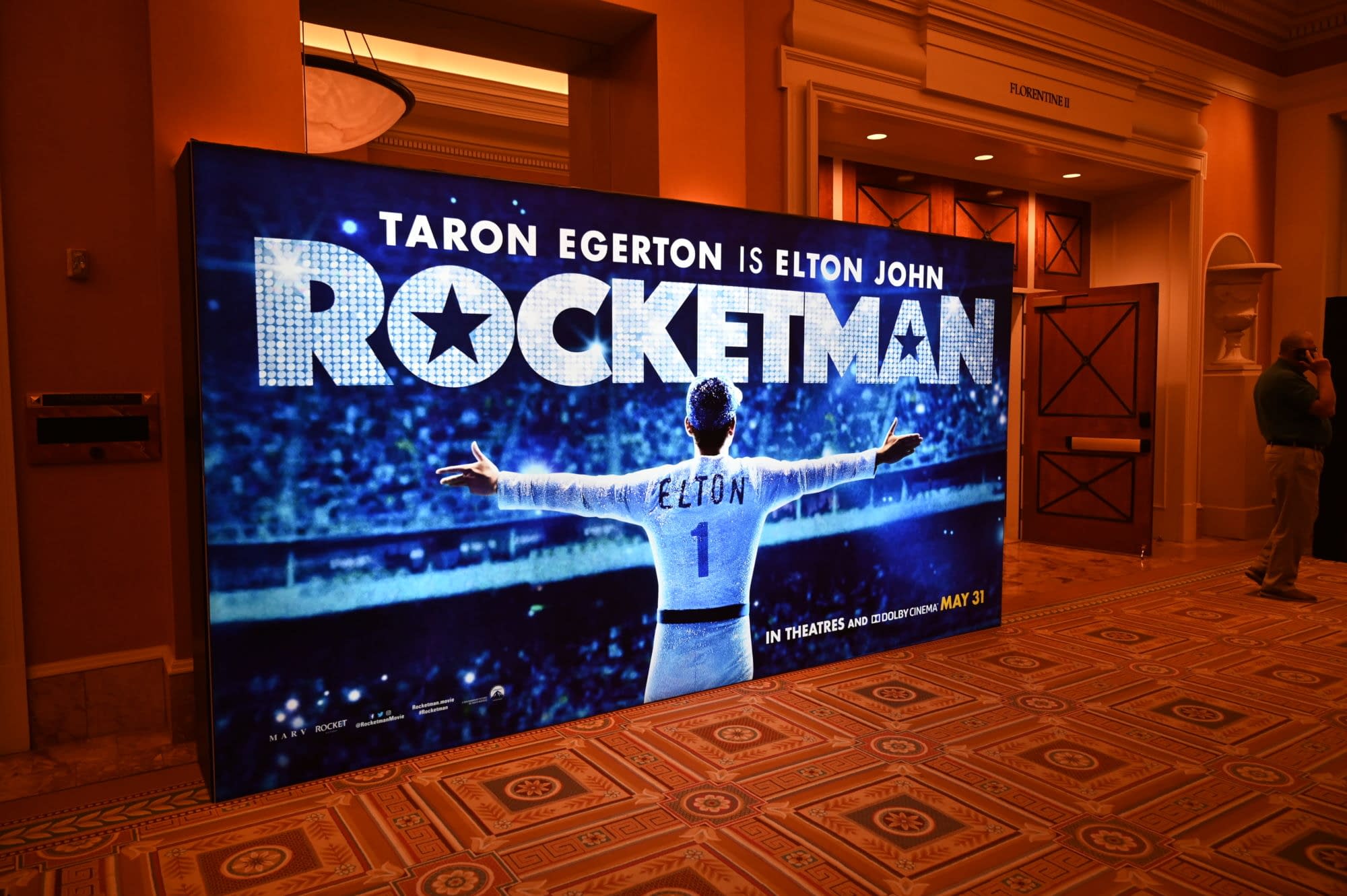 There have been rumors that director Dexter Fletcher was being forced to cut a scene between two men but Fletcher insisted that everything is just a rumor for the moment. We can hope that Paramount Pictures isn't a coward when it comes to portraying Elton John's sexuality.
Seeing much speculation about ROCKETMAN!! That's good! It's still unfinished so it's nothing but rumors. It has and always will be the no holds barred, musical fantasy that Paramount and producers passionately support and believe in. See for yourself May 24. Dx x

— Dexter Fletcher (@Dexfletch) March 22, 2019
Summary: A musical fantasy about the fantastical human story of Elton John's breakthrough years.
Rocketman, directed by Dexter Fletcher, stars Taron Egerton, Bryce Dallas Howard, Richard Madden, Jamie Bell and Tate Donovan. It will be released May 31st.
Enjoyed this article? Share it!