[CinemaCon 2019] 'Knives Out': Lionsgate Previews First Teaser, Introduces Seriously Dysfunctional Family
There are two movies coming out this year where the cast is one of the most impressive things we've seen in a long time, Quentin Tarantino's Once Upon a Time… In Hollywood and Rian Johnson's Knives Out – a film that the director revealed at CinemaCon during the Lionsgate presentation had been in the makings for the past ten years. Stars Jamie Lee Curits and Ana de Armas joined Johnson on stage to reveal some details about the movie, with Johnson explaining his fondness for Agatha Christie stories and how they serve as the core inspiration for this movie.
"I've been a die-hard Agatha Christie fan since I was a teenager. Knives Out was my attempt to take everything I love about an Agatha Christie who-done-it, jam it into an all-star cast, give it a Hitchcock thriller, genre twist and set it in modern-day America."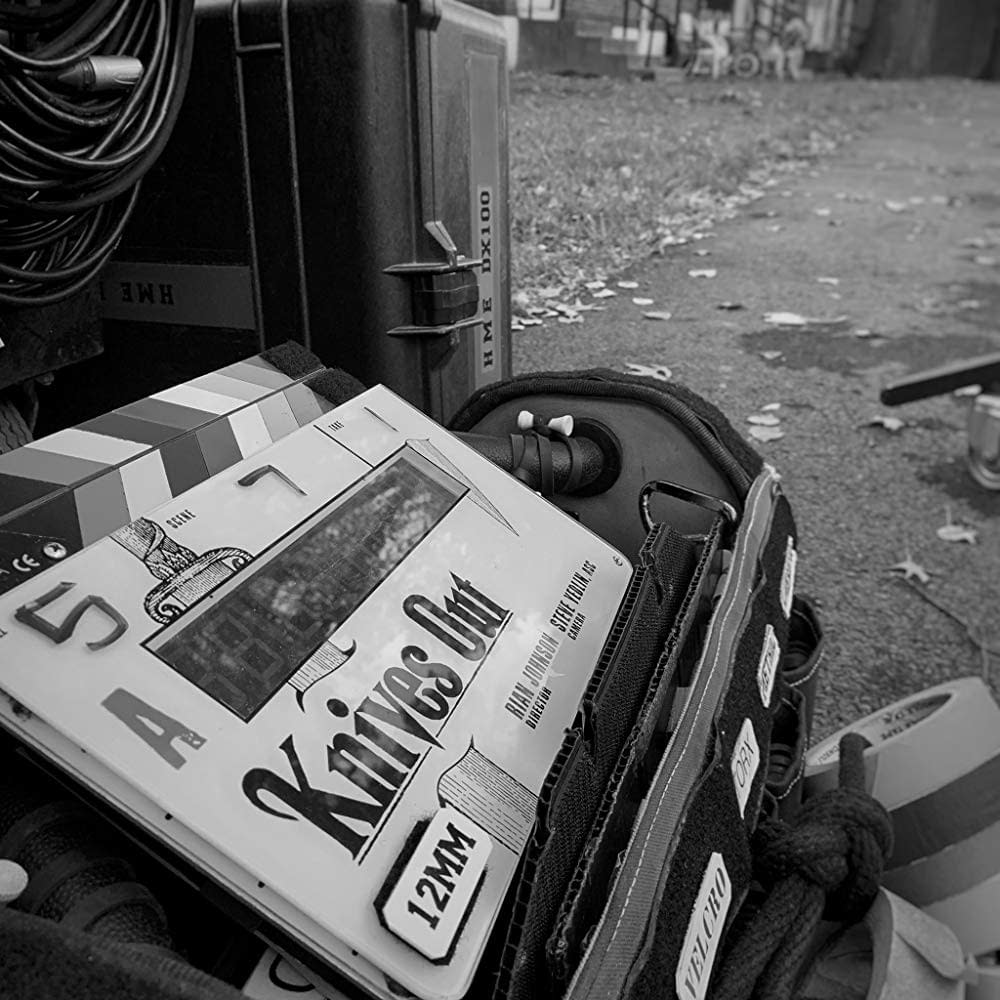 We also got some character details, where it was revealed that Daniel Craig and LaKeith Stanfield play detectives assigned to the solve the case of a man (Christopher Plummer) found dead at a family gathering. Curtis plays the matriarch, with Don Johnson as her husband and Chris Evans as their son. De Armas, it was revealed on stage, plays the "moral center" of the movie. Curtis compared the movie to a dysfunctional Thanksgiving – only this time, things get bloody with this family which is why they are releasing it at Thanksgiving.
Then it was time to see the first teaser for a movie boasting one of the best casts we've seen in a long time. Since we don't have character names in this recap we'll be using actors names to describe what is going on.
We see a large house and LaKeith and Craig arriving on the screen as Curtis explains that her father was fine when they were celebrating his birthday the day before. We see various members of the cast squabbling with each other, including a moment when Evans point at each of his yelling family members and tells them to "eat shit." Craig tells them that he doesn't want anyone leaving – something Toni Collette is not happy about. The teaser says that this is "a whodunnit like no one has ever dunnit" – with the teaser closing with Craig saying, in a nice southern drawl, "I suspect foul play and have eliminated no suspects."
This is a movie that should be on the top of everyone's list and here's hoping the teaser trailer gets released sooner rather than later. If nothing else, because we need a gif of Evans saying "eat shit" right now.
Knives Out gets unsheathed come November 21st.