CinemaCon in Las Vegas is upon us. That means it is time to walk the floor and see a bunch of new standees and posters from upcoming movies. The first, with a photo by Denzel Eslinger, is of the upcoming live-action reboot of Aladdin.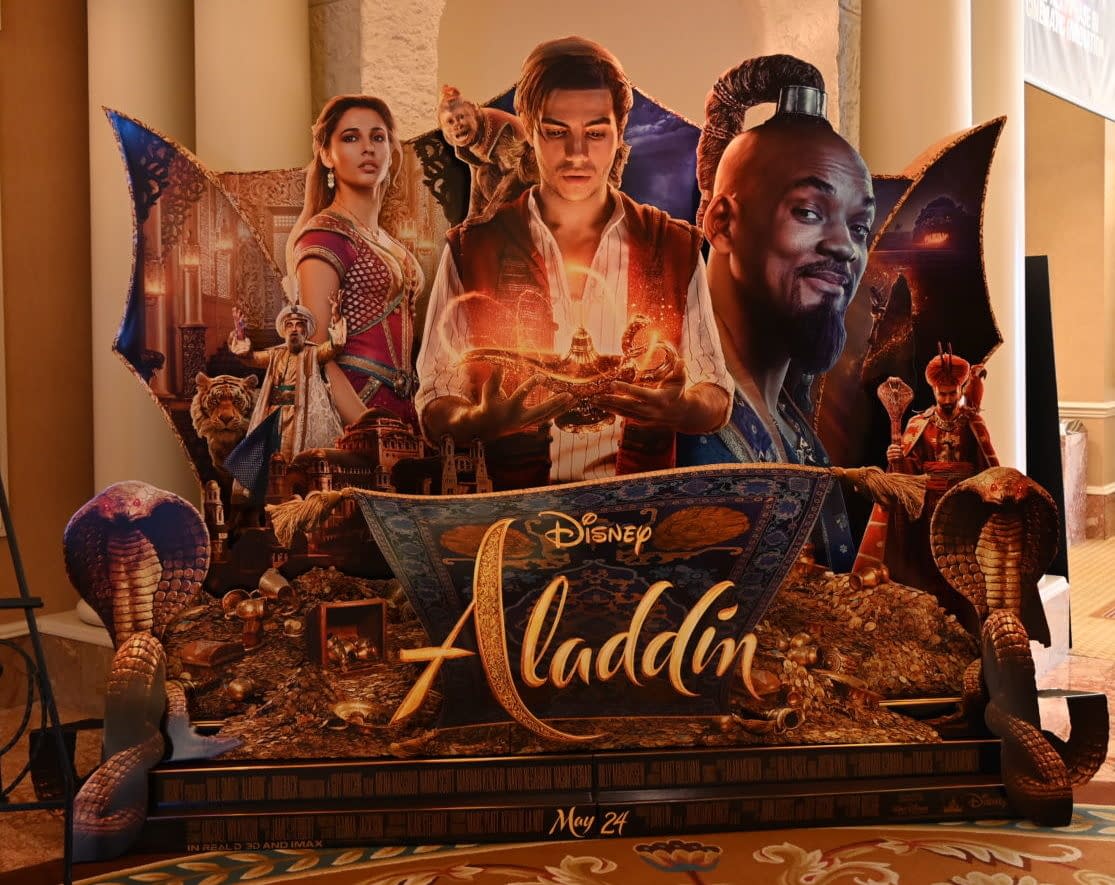 The movie was once getting a lot of flack from fans has since been redeemed with a much stronger second trailer. However, with Dumbo turning out the way it did maybe there is a reason to be at least a little nervous.
Summary: A kindhearted Arabian street urchin and a power-hungry Grand Vizier vie for a magic lamp that has the power to make the deepest wishes come true.
Aladdin, directed by Guy Ritchie, stars Mena Massoud, Naomi Scott, Will Smith, Marwan Kenzari, and Numan Acar. It will be released on May 24th, 2019.
Enjoyed this article? Share it!