Posted in: Movies, Review | Tagged: A Cure for Wellness, movie, Review, trailer
---
'A Cure for Wellness': Mix Phantom, Shutter Island And The Strain And Maybe You'll Find The Cure As a horror fan, A Cure for Wellness is an interesting mix of plot elements from a wide range of genre films. It's about three parts Shutter Island, two parts Phantom of the Opera, and one part each for The Strain and Frankenstein.
Dane DeHaan (Amazing Spider-Man 2's Harry Osborn) plays Lockhart, an ambitious executive at a financial company that is in the process of selling itself in the hugely profitable merger. Unfortunately to complete the transaction, the company's CEO Pembroke (played by Harry Groener) needs to sign off on the deal, and he has gone quiet since going to a remote wellness retreat in the Swiss Alps. Lockhart is dispatched to the retreat to find Pembroke and bring him back.
On arriving, Lockhart finds that it's a sleepy institution without any access to the outside world. All of the residents seem to be entirely at peace and uninterested in returning to the outside world anytime soon. Lockhart finds Pembroke, who refuses to return. Finally Lockhart gives up and decides to head back down the mountain only to suffer an accident when his car sideswipes a deer. He awakens with leg in a cast back at the retreat. Now the race is on to find out why Pembroke refuses to return, and what it is about the mountain water that seems to have such great health benefits as espoused by Dr. Volmer, the facility's director (played by Jason Isaacs). The only other young resident of the center besides Lockhart is Hannah. The more they talk, the more Lockhart realizes that Hannah has basically no experience with the outside world, even as far as the nearest village.
While it's been cobbled together from elements of those various earlier films, it's done with a high degree of competency. The cinematography is beautiful, the effects are gruesome and well done. The film clocks in at nearly two and a half hours, which I found to be tolerable, but probably could have used some additional trimming to help tighten up the pacing of the film. Letting a story, especially one that relies in part on building dread and tension, breathe, but then there's letting it start to stare off into the mountain vistas of the Alps. It's almost as if the film a few times starts to lose itself in the zen state of the patients.
There's nudity, there's graphic gore, there's an largely elderly cast (wellness retreats are rarely populated entirely by the young and beautiful, here we have older actors that have had full lives). There's some jump scares, and some scenes that are genuinely hard to watch (I have a particularly strong response to the graphic use of dental tools – I was definitely hiding behind my notepad for that scene).
Watching it, I couldn't help but thing back to those earlier mentioned films. The Phantom-esque relationship of Volmer to Hannah, the mental questioning of sanity by Lockhart that Shutter Island fans will find all too familiar. In the end, they are handled well enough, but it doesn't always add up as smoothly as might have been hoped. But where the story lacks in cohesion or internal logic, it makes up for in gothic elegance and beautiful vistas, in a building tension about when the axe is about to fall. And it does fall (or slither, to be more precise).
Plus it's a horror movie made in in the 21st century that's not in a found footage format, which should deserve a shout out for that reason alone.
---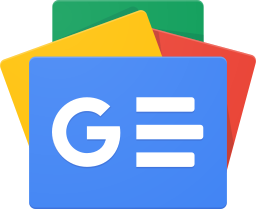 Stay up-to-date and support the site by following Bleeding Cool on Google News today!