Danny Boyle Confirms He's Working on Bond 25
It has now been confirmed that director Danny Boyle is going to write and direct the upcoming 25th James Bond movie. In an interview with Metro U.S. Boyle confirmed that he's working on a script but that the Richard Curtis comedy he is signed on for shoots first. He hopes to start shooting the next Bond movie by the end of the year.
"We are working on a script right now. And it all depends on that really. I am working on a Richard Curtis script at the moment. We hope to start shooting that in 6 or 7 weeks. Then Bond would be right at the end of the year. But we are working on them both right now."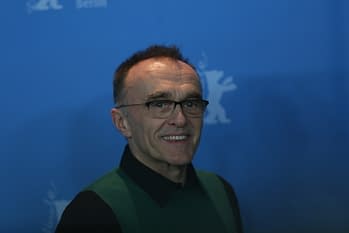 He also confirmed that he's working with longtime collaborator John Hodge, with whom Boyle has worked on numerous projects including Shallow Grave, Trainspotting, A Life Less Ordinary, The Beach, Trance, and T2 Trainspotting.
"We've got an idea, John Hodge, the screenwriter, and I have got this idea, and John is writing it at the moment. And it all depends on how it turns out. It would be foolish of me to give any of it away," Boyle said.
Writer Simon Beaufoy, with whom Boyle worked on the award-winning Slumdog Millionaire, believes that Boyle is a perfect choice to direct a Bond movie — but believes that the comedy could cause problems when it comes to getting the scripts ready.
"I don't know why he hasn't done one before. I think it's meant to be," Beaufoy insisted, before warning that Richard Curtis and Boyle's untitled comedy with Universal might still cause some issues, though. "It might not be so straightforward, because there appears to be two scripts being written at the same time. I'm quite to happy to say that I'm not involved in either."
The next James Bond movie will be released on November 8th, 2019.