'Dirty Dozen' Remake On The Way With David Ayer Directing
Dirty Dozen is receiving an update. Warner Bros have hired David Ayer to write and direct a new, contemporary version of the film. Ayer is no stranger to WB, as he previously helmed Suicide Squad for the studio. Ayer will wrap the story around a diverse cast and this is being fast tracked, with the thinking that Dirty Dozen will be his next film.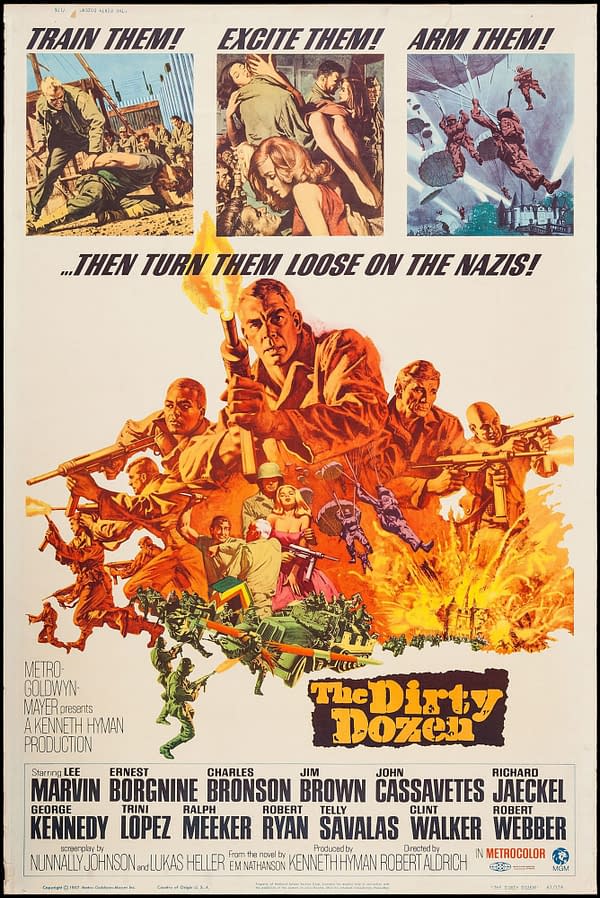 The original 1967 war film was directed by Robert Aldrich and featured a cast that included Ernest Borgnine, Charles Bronson, Jim Brown, John Cassavetes, Robert Ryan, Telly Savalas, Robert Webber and Donald Sutherland. Pic was based on the E.M. Nathanson novel that was inspired by a real group called the Filthy Thirteen. The film involved a top secret mission done before the Normandy Invasion, where a group of hardened Army prisoners were trained to conduct a suicide mission, to stage an assault on a chateau in Brittany where dozens of high ranking German officers are meeting. The hope is that eliminating the leaders will help with the pending D-Day invasion. Those who survive are offered pardons.
The original is a beloved classic. Hell, it was the reason Jim Brown retired from professional football. It is an unassailable fact that the original Dirty Dozen will remain untarnished by reciving an update. The best part is this may get us a 4k restoration of said original on Blu-ray. Fingers crossed.
Look for the updated Dirty Dozen to go in front of cameras next year.
First seen on Deadline