Disney Fires Guardians of the Galaxy Director James Gunn Over Old Offensive Tweets
So, this is a thing that happened. According to Deadline, Disney has broken its ties with Guardians of the Galaxy director James Gunn after some old and offensive tweets were discovered on his account.
According to Fox News, they were posted because Gunn is an outspoken critic of President Donald Trump and the effort was to knock him down a few pegs. Mission accomplished. Gunn has long been a provocateur who has drawn ire in the past for his unsual humor. Among the tweets that forced Disney and Marvel's hand were: "I like when little boys touch me in my silly place." Another: "The best thing about being raped is when you're done being raped and it's like 'whew this feels great, not being raped!'" There were others that made satirical comments about the 9/11 attack, AIDS and the Holocaust.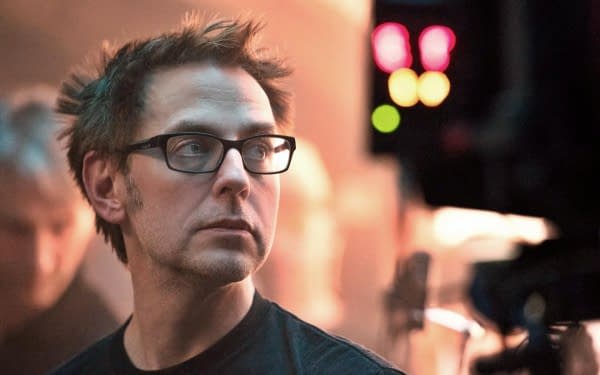 It turned out to be too much for Disney, who announced today that they are severing ties with Gunn over the statements that were made back in the early 2010s.
"The offensive attitudes and statements discovered on James' Twitter feed are indefensible and inconsistent with our studio's values, and we have severed our business relationship with him," said Alan Horn, Walt Disney Studios chairman, in a statement just released.
The statements were making the rounds on social media yesterday but mostly got lost in the craziness that is San Diego Comic-Con. Gunn was supposed to make an appearance at the convention and make some sort of announcement, but there is no word whether or not that is happening still. His Twitter account was taken down, but Gunn did post an apology that, according to Deadline, Fox News captured.
1. Many people who have followed my career know when I started, I viewed myself as a provocateur, making movies and telling jokes that were outrageous and taboo. As I have discussed publicly many times, as I've developed as a person, so has my work and my humor.

— James Gunn (@JamesGunn) July 20, 2018
2. It's not to say I'm better, but I am very, very different than I was a few years ago; today I try to root my work in love and connection and less in anger. My days saying something just because it's shocking and trying to get a reaction are over.

— James Gunn (@JamesGunn) July 20, 2018
4. For the record, when I made these shocking jokes, I wasn't living them out. I know this is a weird statement to make, and seems obvious, but, still, here I am, saying it.

— James Gunn (@JamesGunn) July 20, 2018
5. Anyway, that's the completely honest truth: I used to make a lot of offensive jokes. I don't anymore. I don't blame my past self for this, but I like myself more and feel like a more full human being and creator today. Love you to you all.

— James Gunn (@JamesGunn) July 20, 2018
This story is still developing. Gunn was set to write and direct the third movie in the Guardians of the Galaxy series.