Dune Writer Eric Roth Talks New Film & Working With Denis Villeneuve
When it comes to the expansive world of sci-fi stories, there are select titles that achieve a level of notoriety that remains relevant for decades to come. Frank Herbert's 1965 novel Dune is one of those titles, and in 2003 the book was even dubbed as the best-selling science fiction novel of all time.
When you hit that level of hype, there's always going to be new adaptations, imaginative interpretations, and a desire to maintain its legacy — something that Dune is aiming to do despite the since-resolved debacle about the theatrical release and HBO Max. With a trailer (briefly) holding a record amount of trailer views for WB before being passed by Godzilla vs Kong, there's clearly a love for these long-running properties, and those involved in Dune are fully aware of the potential it has.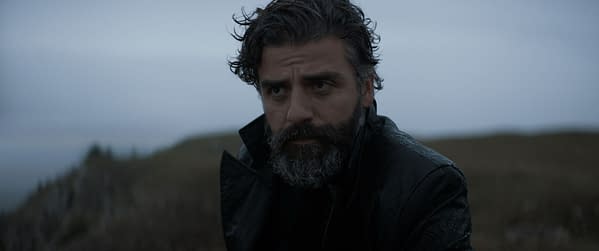 In a recent interview with Collider, Dune co-writer Eric Roth spoke up about his experience with the director of Dune (Denis Villeneuve), telling the publication, "[Working on Dune] was wonderful. I'd done some work for Denis on Arrival and we became kind of a little bit of soulmates. And so when Dune came along, he asked me if I would approach it. And I did, and I wrote a big, full, overwritten Eric Roth draft that had certain things special to me. It needed to be, honestly, cut down and sort of harnessed, and Denis did some of that, and they eventually brought in a writer — I was busy, so they brought in a writer named Jon Spaihts, who is a wonderful writer, who I think kept it grounded. And I think he… I don't want to say Lord of the Rings, but I think it's really pretty spectacular. He's a visionary of his own kind, Denis."
From the perspective of Roth, it sounds like all of the stars aligned for the project to come together masterfully despite the release shake-up, and in the same interview, he clarifies that Dune will only cover the first half of the book. Obviously, a sequel would be underway, but details remain fairly scarce considering we're not even in Dune territory yet.
Based on what you've seen and heard, what are you expecting from the upcoming Dune film?