Empire Magazine always puts out suscriber only covers that are usually much nicer than the covers that end up on shelves. The ones for comic book movies are often done by famous artists within the industry, and there was really only one person Empire could ask to draw this cover: Rob Liefield.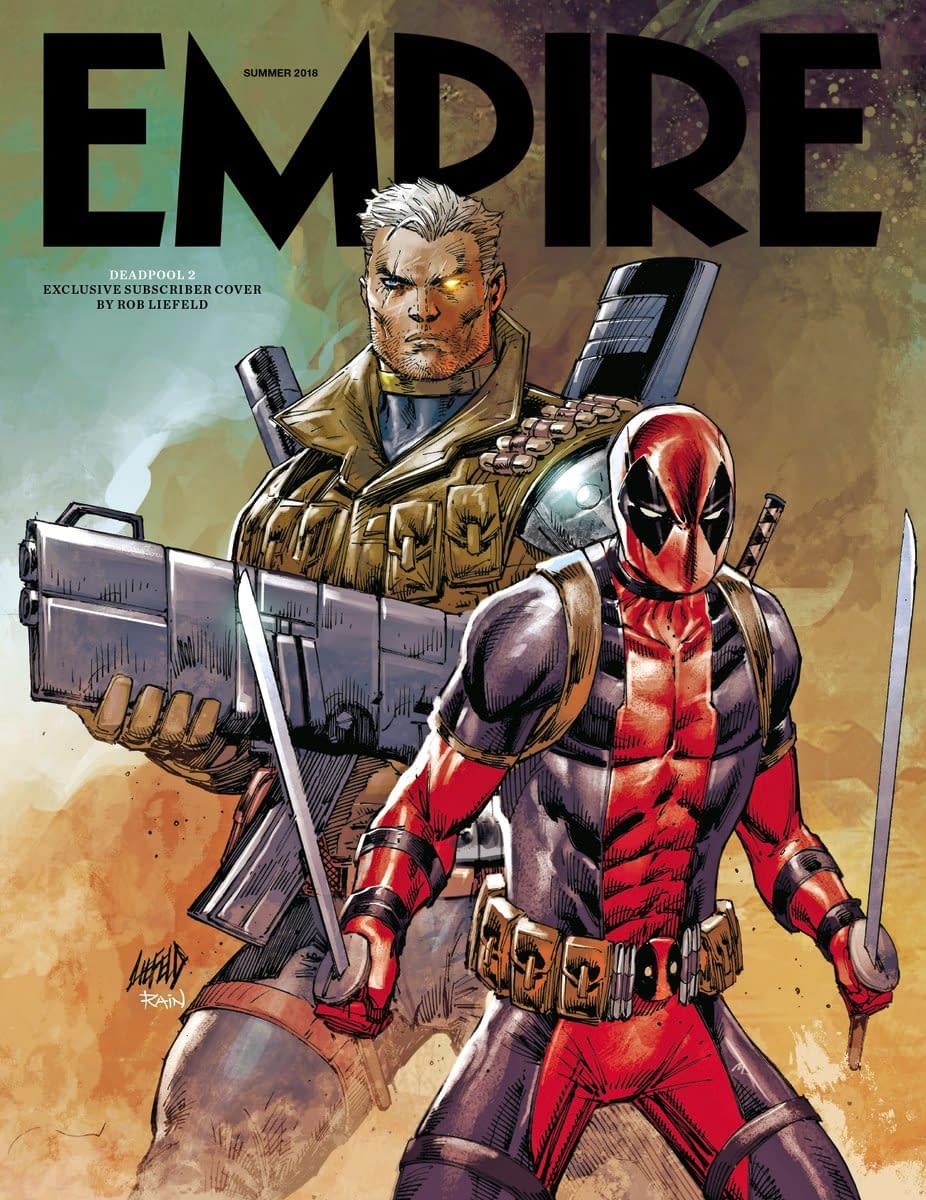 Something, something, a joke about body proportions and lack of feet.
Summary(?): After surviving a near fatal bovine attack, a disfigured cafeteria chef (Wade Wilson) struggles to fulfill his dream of becoming Mayberry's hottest bartender while also learning to cope with his lost sense of taste. Searching to regain his spice for life, as well as a flux capacitor, Wade must battle ninjas, the yakuza, and a pack of sexually aggressive canines, as he journeys around the world to discover the importance of family, friendship, and flavor – finding a new taste for adventure and earning the coveted coffee mug title of World's Best Lover.
Deadpool 2, directed by David Leitch, stars Ryan Reynolds, Morena Baccarin, T.J. Miller, Josh Brolin, Brianna Hildebrand, and Zazie Beetz. It will be released on May 18th.
Enjoyed this article? Share it!