Annabelle Doesn't Play Nice in First trailer For 'Annabelle Comes Home'
The first trailer for the latest offering in The Conjuring universe is here.
Annabelle Comes Home brings the horror to the Warren's home, as Ed and Lorranie Warren bring everyone's favorite possesed doll to their artifacts room in their house and lock her away. Guess what? She gets out. All kinds of crazy shenanigans start to take place, and it creeps me out. Annabelle Creation was great, so here's hoping this ones continues that trend. Check out the trailer below:
Determined to keep Annabelle from wreaking more havoc, demonologists Ed and Lorraine Warren bring the possessed doll to the locked artifacts room in their home, placing her "safely" behind sacred glass and enlisting a priest's holy blessing. But an unholy night of horror awaits as Annabelle awakens the evil spirits in the room, who all set their sights on a new target—the Warrens' ten-year-old daughter, Judy, and her friends.
Gary Dauberman, the screenwriter of the "Annabelle" films, "IT" and "The Nun," makes his directorial debut on the film, which is produced by Peter Safran ("Aquaman"), who has produced all the films in the "Conjuring" franchise, and "Conjuring" universe creator James Wan ("Aquaman").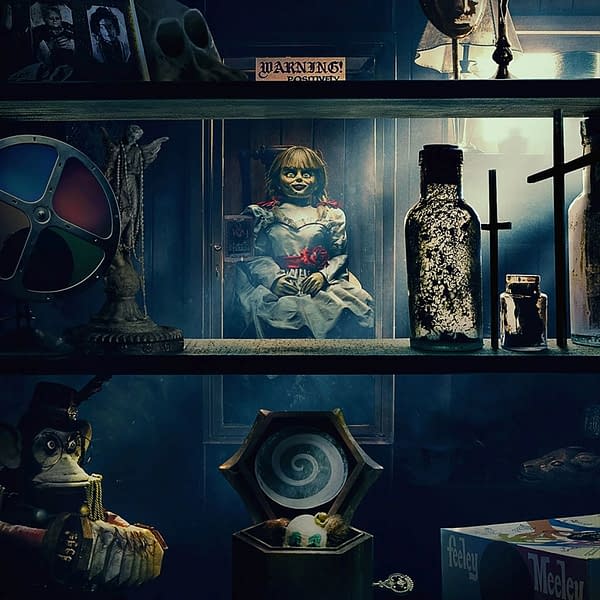 Mckenna Grace and Madison Iseman star along with the retuning Patrick Wilson and Vera Farmiga in Annabelle Comes Home, hitting theaters on June 28.