Posted in: Movies | Tagged: Children of Men, Krzysztof Penderecki, movies, shutter island, The Exorcist, the shining
---
"The Exorcist" Composer Krzysztof Penderecki Dies at Age 86
If the name Krzysztof Penderecki isn't familiar to you, chances are you've heard and appreciated his work. Penderecki, a famous modern classical composer responsible for his contributions to many films including The Shining, Shutter Island, and The Exorcist died earlier today at his home in Krakow, Poland according to The Hollywood Reporter. He died early this morning after a long struggle with serious illness; he had tested negative for COVID-19 and it did not factor into his death, despite one of his caregivers being diagnosed with the virus.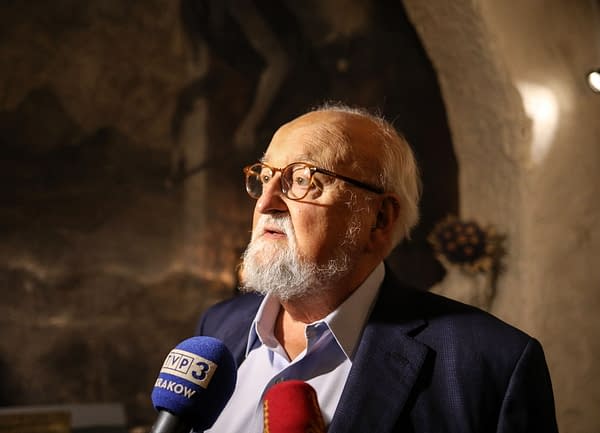 Born in Dębica, Poland in 1933, Krzysztof Penderecki started his career as a violinist and composer, with his works heavily influenced by his upbringing and exposure to the Catholic and Jewish cultures. His compositions encompass a broad range of emotions and feelings from modern romantic to lamenting to experimental. Penderecki was an avant-garde composer, famous for his dissonant composition Threnody to the Victims of Hiroshima, which is an experimental and chilling work written for 52 strings. The 1960 piece won a UNESCO prize and is most notably featured in David Lynch's Twin Peaks television series as well as the 2006 film Children of Men.
Krzysztof Penderecki won 4 Grammy awards and was the recipient of the 1968 National Trustees Award. Throughout his numerous career collaborations, perhaps his most surprising is with Radiohead guitarist Johnny Greenwood. Their 2012 collaborations, Popcorn Superhet Reciever and 48 Responses are credited with bring Penderecki's signature sound to the modern generations.
In a tweet, Polish minister of Culture Piotr Glinski said, "Krzysztof Penderecki loved Poland very much. He often said that he could not live outside the country. Although his art was universal, it drew on Polish heritage and its religiosity."
He is survived by his second wife, Elzbieta, daughters Beata and Dominika, and son Lukasz. His ashes will be buried in the National Pantheon, the crypt of Krakow's St. Peter and Paul Church, according to the head of the pantheon's foundation. The funeral is being postponed because of the coronavirus pandemic; there is no word on when it will happen.
---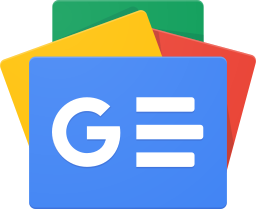 Stay up-to-date and support the site by following Bleeding Cool on Google News today!