Posted in: Movies, Netflix | Tagged: chris hemsworth, david harbour, extraction, extraction netflix, joe and anthony russo, netflix, Rudhraksh Jaiswal, sam hargrave, The Russo Brothers
---
"Extraction": New Poster Debuts For Chris Hemsworth Netflix Thriller
Extraction is debuting on Netflix on April 24th, and the poster for the film has was released online. The film stars Chris Hemsworth and David Harbour and is produced by The Russo Brothers. Sam Hargrave, second unit director on many Marvel Cinematic Universe films, is making his directorial debut with the film.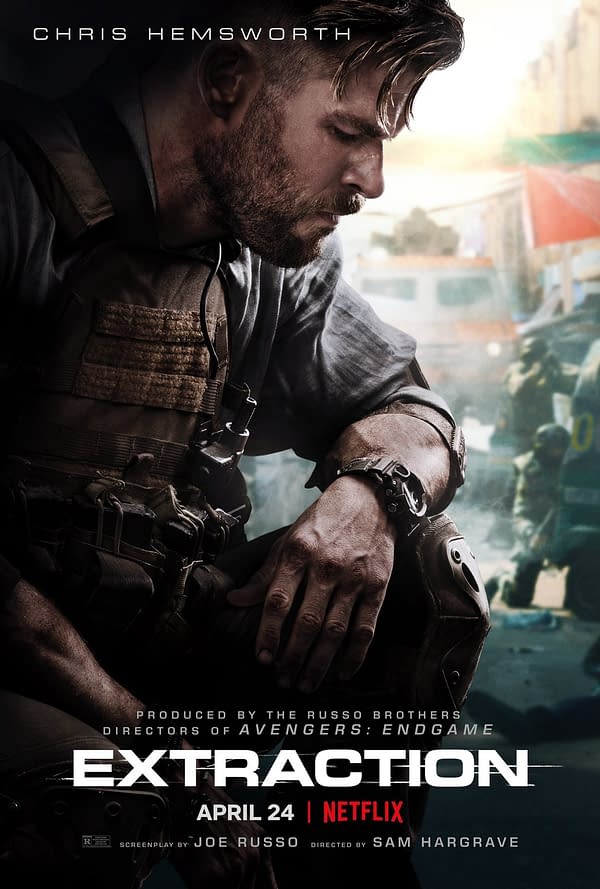 In Extraction, Hemsworth stars as the black-market mercenary Tyler Rake, a gun-for-hire who finds himself paid to rescue the son of an international crime lord. The mission takes him to Bangladesh to rescue the kid (played by Rudhraksh Jaiswal), but a closeness between the two of them develops as Rake sees a possible path to redemption.
Extraction and Showing Up for the Stunts
Hemsworth had this to say about working with the first time director on the film in an interview with USA Today: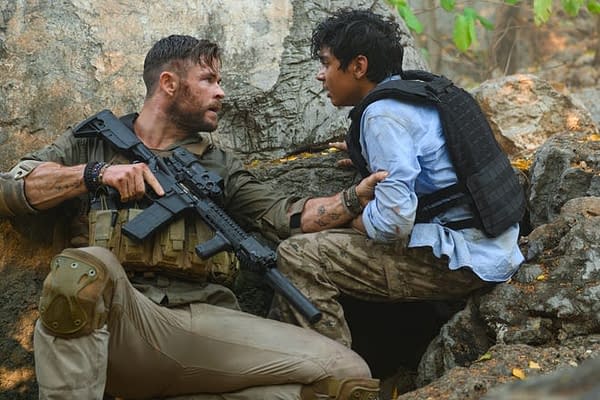 "He had as many scrapes, bumps and injuries as the rest of us. Like most stunt guys, there's a couple of screws loose maybe but the guy's infectious to be around … You're talking about doing a stunt and it looks a little hairy, and he all of a sudden demonstrates and throws himself off the hill or into the wall and you're like, 'OK, I guess I can't not show up now.'

It awakened the young teenager in me again. Not to say I'm pushing my limits or I'm over the hill in any way, but you notice through the years things like, 'Ooooh, there's a little hitch in my knee that wasn't there before.' Or a tweak in my shoulder I didn't notice. But I felt like it re-energized me. It was a kick in the (butt) to say, 'Come on, there's still plenty more in the tank."
Extraction, produced by The Russo Brothers, and starring Chris Hemsworth, David Harbour, and Rudhraksh Jaiswal and directed by Sam Hargrave goes live on Netflix on April 24th.
---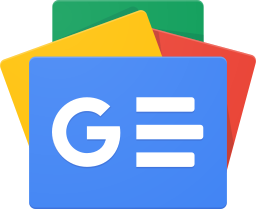 Stay up-to-date and support the site by following Bleeding Cool on Google News today!