Failsafe, a Vault Comics Title, Goes to Netflix
Netflix is looking to take on another comic book property. According to Deadline, the streaming service is set to win an auction to acquire the Vault Comics title Failsafe. Failsafe will be scripted by Joe Robert Cole and was pitched on the heel of Black Panther becoming a huge success. Michael B. Jordan and Alana Mayo will produce through their Outlier Society Productions banner, though it is unclear whether Jordan will have time to star in the movie considering his schedule.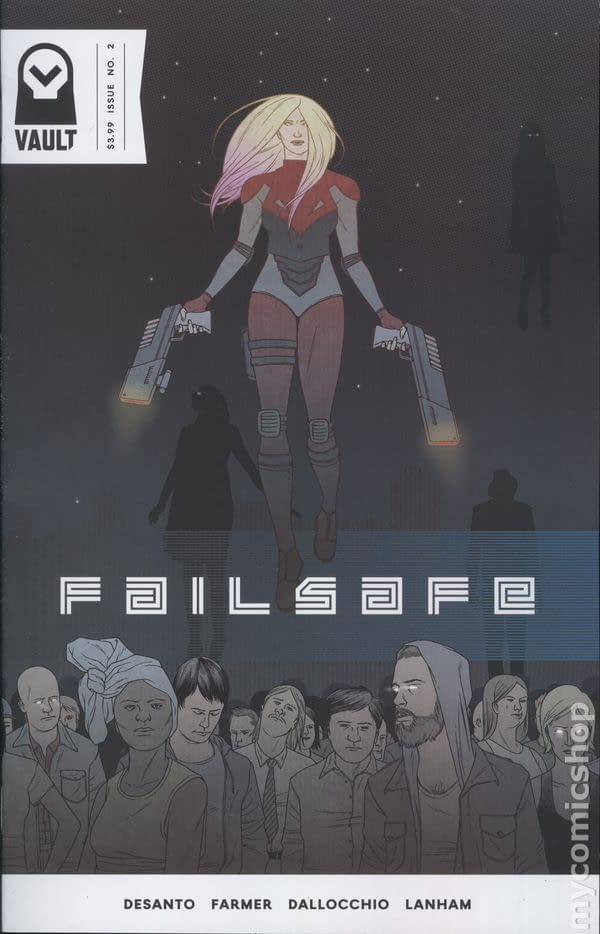 The protagonist is John Ravane, a legendary insurgent hunter who thought he had executed the last nanotech-enhanced super soldier, in a personal battle that included the kidnap of his daughter. A decade later, it becomes clear that sleeper agents scattered around the country are activating, in an attempt to take over New York, and the government leader who pressed him into duty last time has been exposed as corrupt. The comic is written by Desanto and Todd Farmer.
Cole is best known for being one of the minds behind Black Panther, and Jordan is on a roll with his performance as Killmonger in the superhero movie with follow-ups in Fahrenheit 451 and Creed 2 later this year. Vault Comics' F.J. Desanto is also set to the produce the movie, and there is currently no release date.