HBO Releases First Look At Al Pacino As Joe Paterno
HBO has released the first image of actor Al Pacino as college football coaching legend Joe Paterno. The untitled biopic will be directed by Barry Levinson and focus on the winningest coach in college football history whose final years were embroiled in Penn State's Jerry Sandusky sexual abuse scandal. Paterno passed away shortly after the news broke and his inaction changed his legacy, making him face questions regarding the institutional failure regarding the victims.
Along with Pacino, the film also stars Riley Keough as Sara Ganim, the young journalist who first reported on the scandal and won a Pulitzer Prize for her work. Annie Parisse will play Mary Kay Paterno, Joe Paterno's daughter.
Pacino seems to really like doing biopics for HBO, having recently played Jack Kevorkian and Phil Spector. Levinson was the director on the Kevorikian biopic and producer on Spector.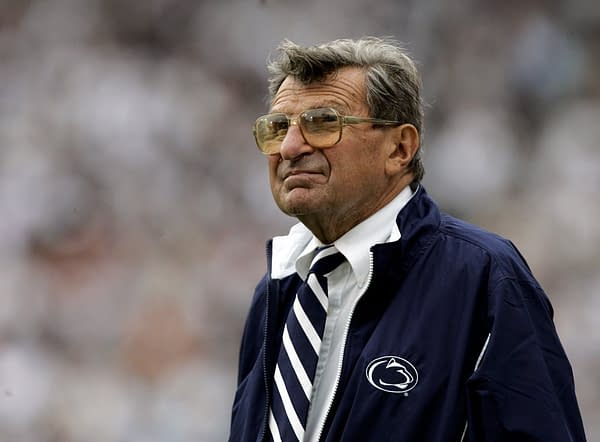 Source: Variety.