Jeff Jarrett Calls TNA's 2016 "Black Eye" On Wrestling, Could Become New TNA Chief Creative Office Last year, pro wrestling company TNA Wrestling saw a creative resurgence fueled largely by the bat@#$% crazy antics of Matt and Jeff Hardy, but, at the same time, went through a tumultuous period from a business perspective, even by TNA standards. The company's dire financial straights led to a failed takeover by 90s rock star Billy Corgan, and eventually led to owner Dixie Carter, whose cockroach-like survival skills allowed her to weather Vince Russo, Hulk Hogan, Eric Bischoff, and more Vince Russo, selling the company to Anthem Sports and Entertainment. Now, former country music star Jeff Jarrett, who was an original co-founder of TNA, is back as a consultant for Anthem, who have taken over operations of the company.
In an interview with Newsweek, Jarrett had some harsh words for TNA's very bad year. "It was a black-eye on the industry," Jarrett said. "It wasn't fruitful for anyone—whether you're a fan of, a wrestler, an employee. It was a really ugly, unfortunate situation. It wasn't good for the industry."
Anthem is hoping Jarrett can help turn things around, as they're negotiating with Jarrett to make his role as a consultant more formal and permanent. "My hope is that we'll get to an agreement where he becomes the chief creative officer of the company and we'll stay on the business side of the company," said Anthem's new TNA President, Ed Nordholm.
The road to recovery for TNA won't be an easy one. Their American TV deal is set to expire at the end of the year, so a new one will need to be negotiated, and the company is also looking for a new deal in the UK, where they went off the air in 2016. Double J, however, seems to have taken inspiration from President Donald Trump for his plans to bring TNA back to prominence.
"Let's make Impact great again," Jarrett said.
Read the full interview at Newsweek.
---
---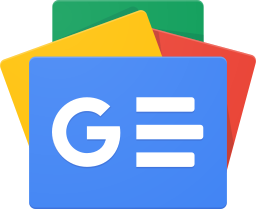 Stay up-to-date and support the site by following Bleeding Cool on Google News today!