Superstar artist Jock teased a new Star Wars poster from Mondo on Twitter Friday. In addition to his comic book fame, Jock has done concept art for many of your favorite films, including the critically acclaimed Star Wars: The Last Jedi, and lots of cool posters from Mondo.
And now it looks like Jock is planning to depict another iconic scene from the Star Wars Original Trilogy in his next Mondo Poster. He teased a portion of the poster on Twitter Friday:
Finally – a poster a long time coming has been approved. Full piece soon #Hoth pic.twitter.com/iJTKAjA3CU

— jock (@Jock4twenty) January 5, 2018
You might recognize that scene from the Battle of Hoth during The Empire Strikes Back. Here's a refresher, just in case:
It looks even better up close: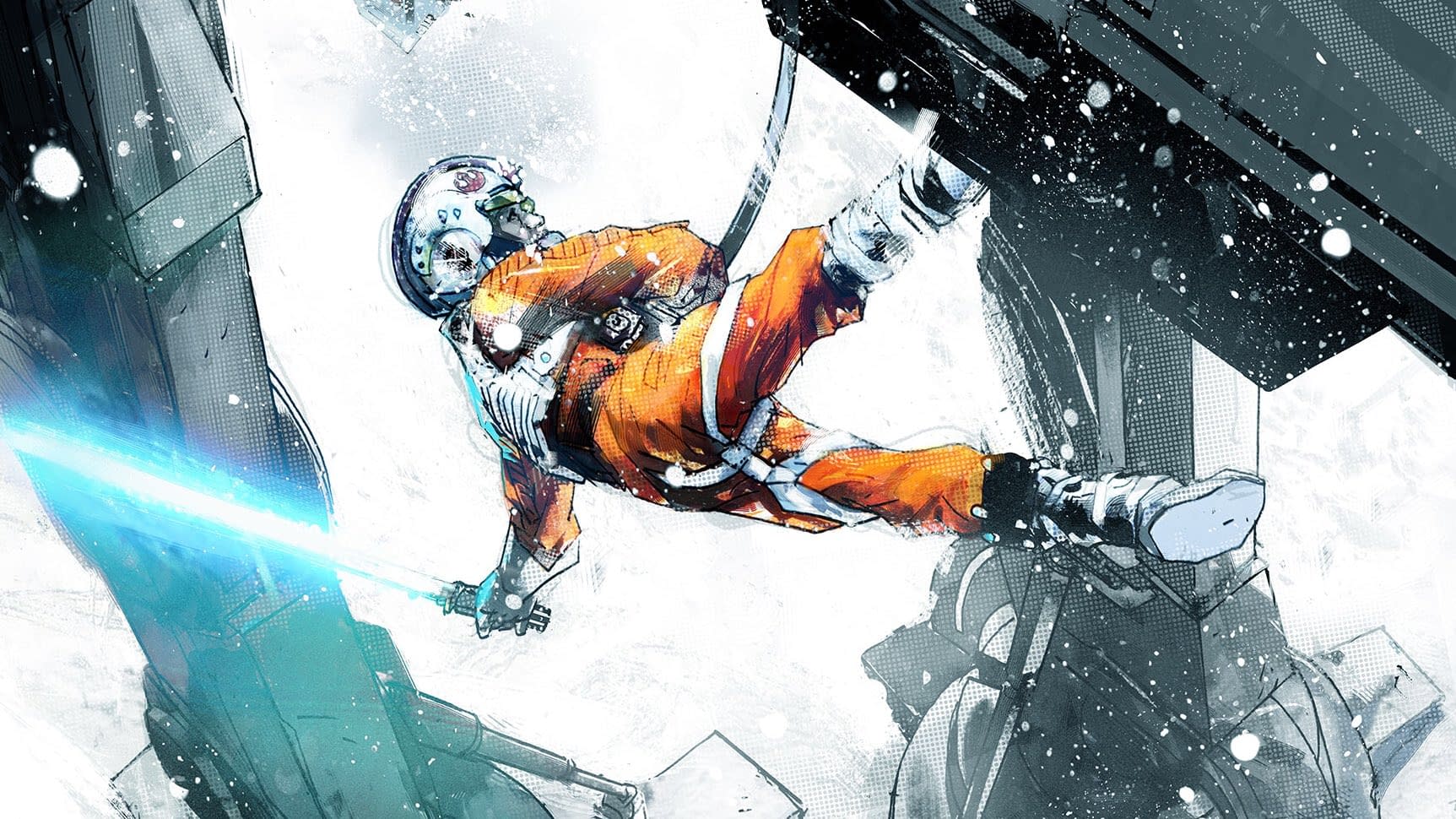 Oooh! Yeah, that's the good stuff. Jock might have even gotten a better angle on than Irvin Kershner!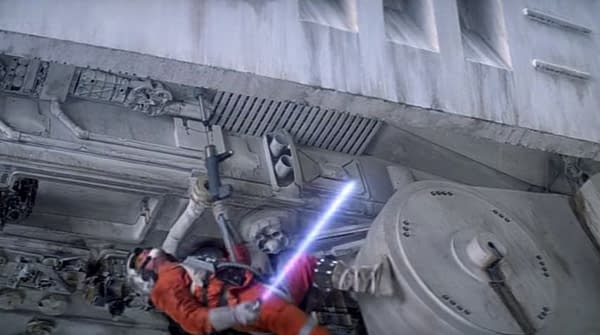 Jock says he'll be unveiling the full thing soon, so keep an eye on his Twitter (or we will for more clickbait articles) to find out when you can pick this up as a poster. We'll leave you with a previous Jock poster depicting a famous scene, this time from the original Star Wars:
Enjoyed this article? Share it!