Gal Gadot: "Justice League Is Not A Dark Or Heavy Movie"
We've got some more new details on Justice League and it is, once again, stars from the movie trying to tell us again that this movie isn't like Batman v Superman: Dawn of Justice. This time it's Gal Gadot and Ben Affleck talking to Empire Magazine about the tone of Justice League:
"Justice League is not a dark or heavy movie," explains Gadot. "It doesn't have the weight that Batman v Superman had." As for Affleck, he spoke about how this is one of the biggest movies he's ever worked on:
"The movie's bigger in scale than any movie I've been involved with in my career," says Affleck. "It feels massive in terms of the visual elements. That's something that Zack (Snyder, director) is really good at. That will be admired."
Finally, Affleck talked about co-star Henry Cavill's mustache that had to stay during the reshoots and that Warner Bros. is going to spend millions of dollars digitally removing.
"It was a full-on porn-star moustache," jokes Affleck. "He looked like a porn star from the '70s, just with a better body. It's a different twist [on Superman]."
More information about Justice League will be released as Empire continues to post their cover story online. Now we just have to wonder how many times someone involved with this movie is going to say "it's not like Batman v Superman" before it really makes an impact.
Summary: Fueled by his restored faith in humanity and inspired by Superman's selfless act, Bruce Wayne enlists the help of his newfound ally, Diana Prince, to face an even greater enemy.
Justice League, directed by Zack Snyder, stars Ben Affleck, Gal Gadot, Jason Momoa, Ezra Miller, Ray Fisher, and Henry Cavill. It will be released on November 17th.
---
---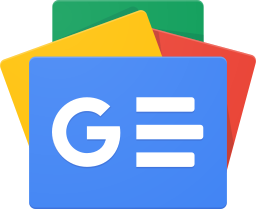 Stay up-to-date and support the site by following Bleeding Cool on Google News today!