Kevin Feige Next to Lady Gaga in Oscars 2019 Class Photo; Dazzler Time?!
The annual Academy Awards nominee class photo for everyone nominated for an Oscar took place today, with some notable neighboring placements.
Like our current favorite, as pointed out by Eric Davis of Fandango featuring Lady Gaga standing next to Marvel Studios Boss Kevin Feige-
So while there are NO CURRENT DISCUSSIONS as far as we know for Gaga to join the MCU either in an acting capacity or in a musical interlude, we're starting to think of all the possibilities.
Like- FREAKING DAZZLER.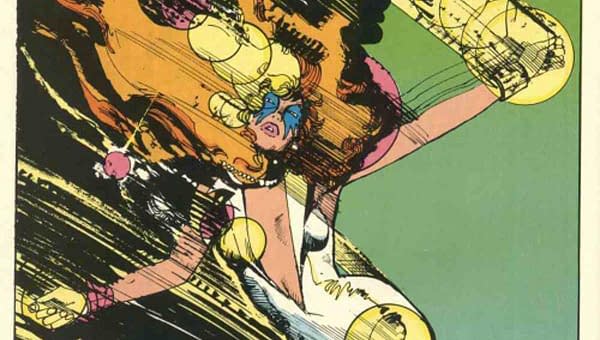 How perfect would it be to have Lady Gaga play Marvel's pop-icon sensation in a feature film?!? Maybe too on the nose, sure, but think about how amazing that soundtrack would be.
Our other top pick comes from the Mojo-verse, Spiral. Let's say the aftermath of Dark Phoenix/merger of Disney and Fox leads to the Mojo Verse? Kind of a far out there guess, but, one we'd be super interested to see Lady Gaga be a part of with the six-armed Spiral.
The 91st Annual Academy Awards take place on February 28th 2019 here Marvel Studios has the distinction of the very first superhero film to be nominated for Best Picture.