Paramount is Turning Horror Short Laura Hasn't Slept Into A Feature
Laura Hasn't Slept is becoming a feature-length film. Paramount has closed a deal to bring the short to theaters according to Deadline. Writer-director Parker Finn will stay on to helm the feature. The short was to debut this past March at the SXSW festival, but the event was canceled. It still won an award from the jury there; it won the Special Jury Recognition Prize for SXSW's Midnight Short category. Paramount will co-produce the film with Temple Hill Productions. Laura Hasn't Slept has a teaser trailer, which you can view down below, though it isn't much.
Laura Hasn't Slept Has Some Real Promise
The film will have a great hook to it, as "a girl, desperate to rid herself of a recurring nightmare, a young woman seeks help from her therapist." That is vague, but as someone who has had horrific recurring nightmares since childhood, this subject matter is not only interesting but can be terrifying. I guess it will mostly matter what kind of budget they choose to throw at this and if they go CGI or practical with whatever effects they use. Laura Hasn't Slept really does feel like a cool concept, so hopefully expanded to feature-length it holds up.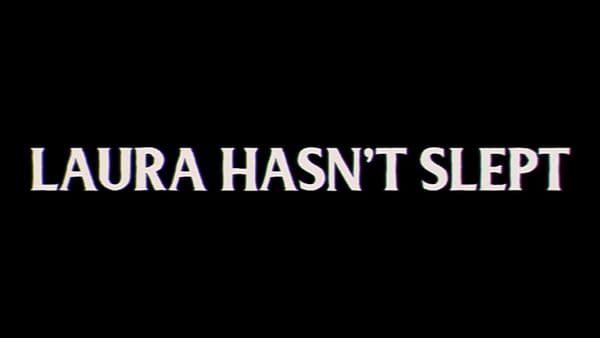 Caitlin Stasey and Lew Temple starred in the original short, and here's hoping that they bring them back to star in the film as well. Let them have the glory of being in the feature version as well that seems fair to me. In any case, Laura Hasn't Slept is going to be a production I keep my eyes on now, I am going to expect massive things from Paramount on this one. Fingers crossed they do something really different for these.