Listen to the Star Wars: Galaxy's Edge Symphonic Suite by John Williams
If you didn't get a chance to reserve your spot to check out Star Wars: Galaxy's Edge at Disneyland (which reportedly "sold out" in under two hours), we've still got a nice treat for you- a brand new piece of music from the composer of a galaxy far, far away, John Williams.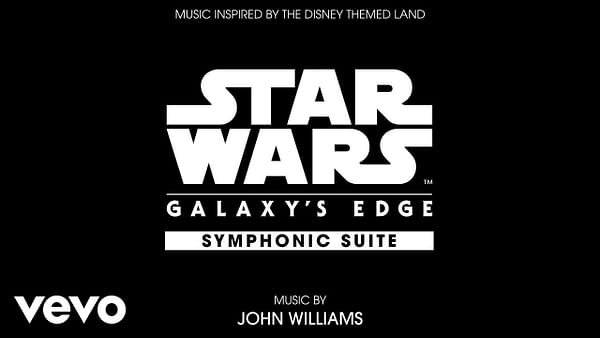 Released yesterday officially by DisneyMusic, the "Symphonic Suite" is 5 minutes long, and is the longest of the previews of the upcoming new land we've gotten yet.
If you'll recall, last year we were treated to parts of Williams' theme for the new themed lands. There were also some videos teasing what was in store on Batuu, the planet travelers will visit when the lands are completed.
There is also "Smuggler's Run", which will be featured in the new "Rise of the Resistance" attraction. Guests will experience what it's like to be caught in the crossfire of a deep-space battle between the First Order and the X-Wing dogfighters of the Resistance.
This video was taken inside the finished interior of the ride, which allows visitors to explore the hangar bay and control deck of a First Order destroyer. The outlet goes on to say that according to their sources, at some point in the ride, visitors will come face to face in battle against Kylo Ren.
Check it out:
Next we have "Rise of the Resistance", which is featured in a video showcasing the Star Wars-themed hotel opening at Walt Disney World in Florida.
Galaxy's Edge is set to open at Disneyland on May 31st 2019 for previews (open fully to the public come the end of June), and Walt Disney World on August 29th.