[LV426] Happy 40th Birthday 'Alien' Pt 1: Let's Watch 'Containment'
Remember when we told you earlier this year that to celebrate the landmark 40th anniversary of Ridley Scott's genre-defining film Alien, and that we were getting a crop of short films released on LV-426? That day has some, fans of Ellen Ripely, that day has come.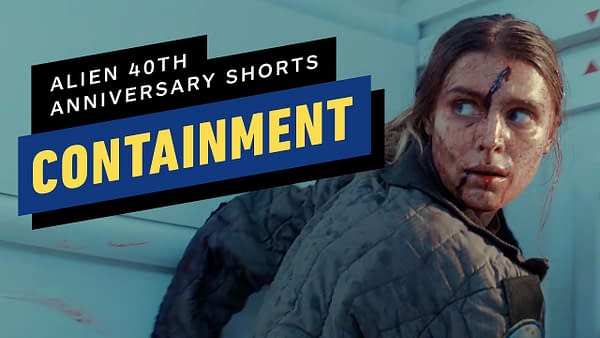 The first of the 6 short films released by FOX via IGN is called Containment, and was written and directed by Chris Reading.
Four survivors find themselves stranded aboard a small escape pod in deep space. Trying to piece together the details around the outbreak that led to their ship's destruction, they find themselves unsure to trust whether or not one of them might be infected.
All 6 of the short films were screened early during some notable March conventions, and the final two will release today via IGN's Twitter.
A brand-new 40th anniversary 4K Blu-ray of the first film was released just in time for today as well. And, perhaps our favorite thing- that New Jersey High School will be doing one encore performance of their stage presentation of Alien (with a little blessing from both Scott and Sigourney Weaver), courtesy of a donation from Scott Free Productions.
#RipleyLives