M. Night Shyamalan is a filmmaker who often divides audiences — some really love his films with their signature twists, and others cannot stand them for whatever reason. It means he's successful in raising emotions with his chosen art form, and his next movie will no doubt fall into that range as well.
Glass is the third (and reported final) film in the Unbreakable series, as well as sequel to Split. Characters from both films will make their appearances, as made apparent by the first poster released shared by Shymalan today. It features Samuel L. Jackson as Elijah Price/Mr. Glass, James McAvoy as Kevin Wendell Crumb (and all the multiple personalities within), and Bruce Willis as David Dunn.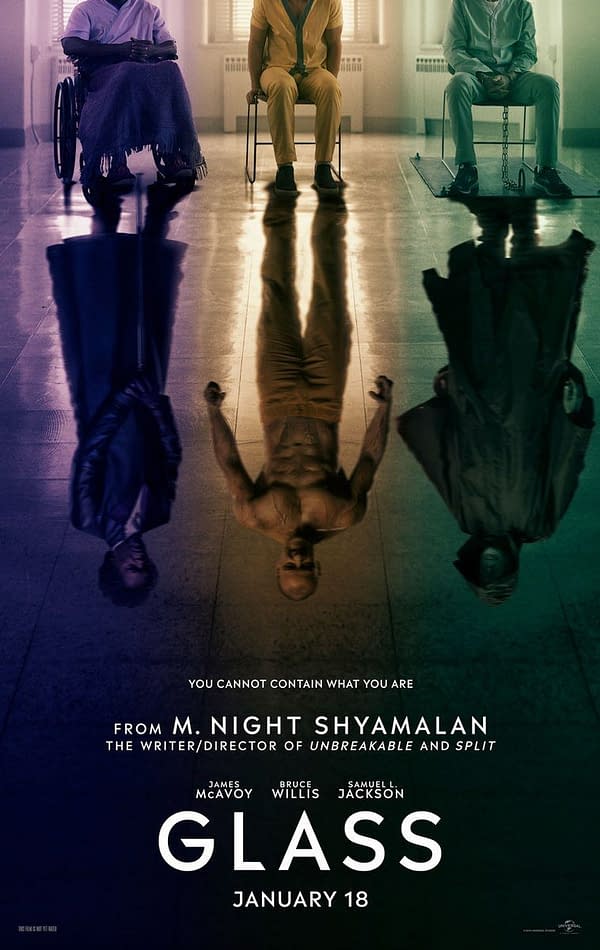 The very early description of the film released read:
Security guard David Dunn uses his supernatural abilities to track Kevin Wendell Crumb, a disturbed man who has 23 personalities.
Glass is set to open on January 18th, 2019.
Enjoyed this article? Share it!