"Madness in the Method": Interview with Jason Mewes about his Directorial Debut
Jason Mewes is no stranger to Comic-Con but this year he was on-site to promote two very different projects. The first is the Jay and Silent Bob Reboot, due in October of this year, where he will reprise his iconic character from the View Askewniverse. The second is his new film, Madness in the Method, where he will not only be starring but working behind the camera as a director, his first time doing so.
Bleeding Cool: Can I ask what you're building? I see some Legos hanging around.
Jason Mewes: Yes! I'm obsessed. I love the Lego Creator Expert series. I build these things when I'm trying to fall asleep. They're great.
BC: So how did this film come about? Why was it this movie that you had to direct?
JM: It came about because my buddy, Dominic Burns, and I were doing a movie in London (Note: Devil's Tower) but they only needed me for four days so after that I hung around to sight see. He and I got to talking, asking me about what I really want to do aside from the slapstick-y, stoner type roles. I said I really want to play a Hannibal Lecter type or even a cop. Some hardcore detective who goes rogue, something different and challenging. And I said I really want to direct eventually.
A few months later he sent me a script he wrote and it was really dark. I read it and I liked it but I said well what if it's me in the real world, in a sort-of multiverse. Eventually, I got a call that he got the money to make it and that he wanted me to direct.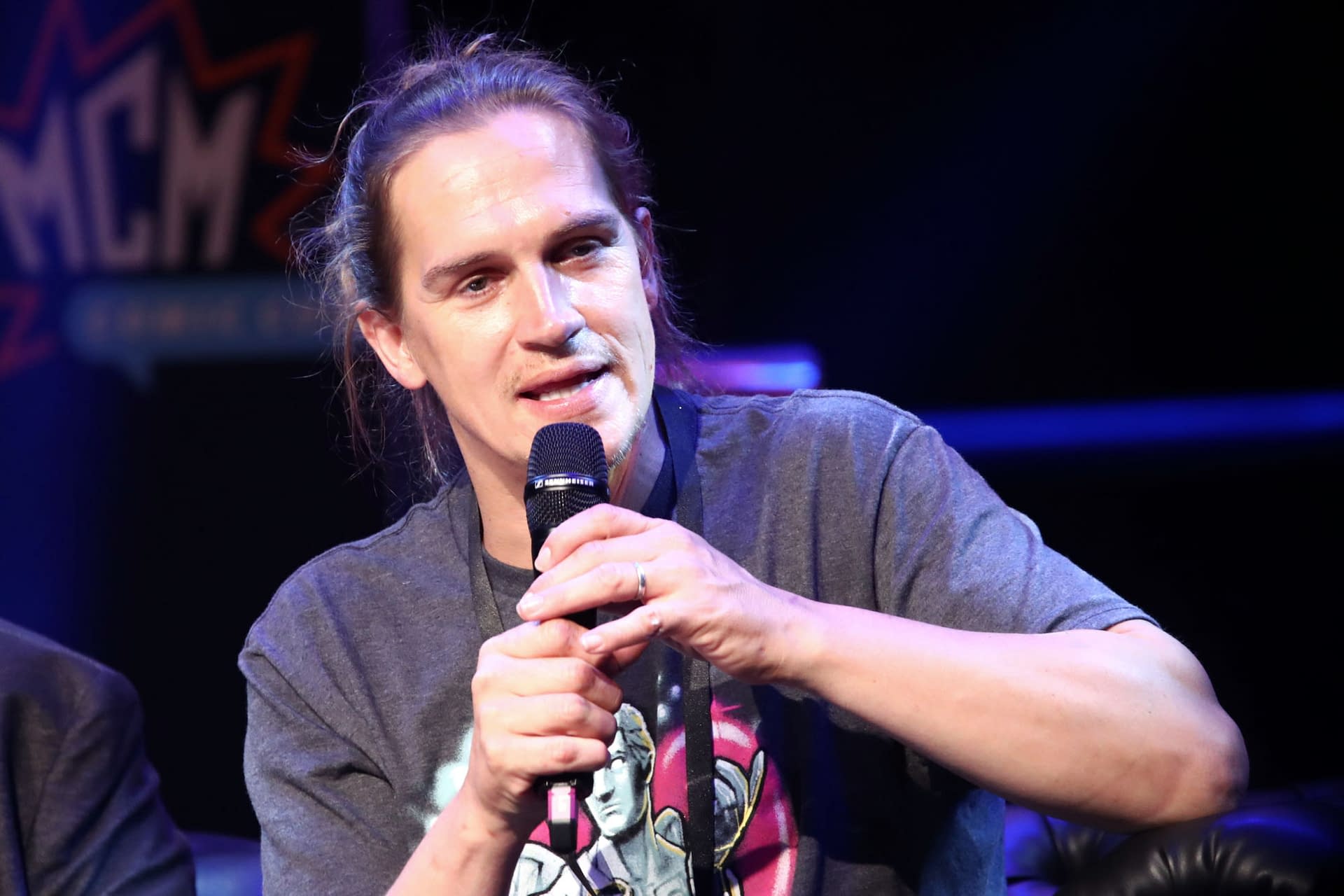 BC: This then was something that you went back and forth on?
JM: Yeah, once I knew I was directing I wanted to play to my strengths so we added in a bit of comedy and tried to make it something that would really work for me.
BC: Once you were finally setting up shots and working behind the camera, how did you find the job?
JM: There were scenes that I wanted to have myself in but it is so much more work when you are doing both. If I do this again, if someone trusts me to do this again, I will definitely have myself in it less. I get now why Kevin [Smith] did what he did on Clerks and decided not to play Dante (Note: The main character).
He still wanted to be in it but he didn't want to have to remember all of that dialog, so he created Silent Bob. Plus, he based Jay on me and with all that stuff I say, you know snootchie bootchies and the dancing, he wanted me to have someone to talk to. Since he had to have someone to stand there, he figured it might as well be him.
BC: Who would you say are your directing influences?
JM: Kevin, definitely, and not just because of our relationship. Being with him all of those years I see how he edits himself to know where the edits are when he's shooting. This helps him, and me, know what I need to shoot and how it all fits together.
BC: How would you describe what the movie is actually about?
JM: Everyone technically plays themselves but not in this world, let's say it's Earth 19. There are alternate versions of Jason Mewes and Danny Trejo playing themselves but not really, they are actually very different versions. Dean Cain and Teri Hatcher too.
That version of Brian O'Halloran (Note: Dante from Clerks) writes this script that has a lot of buzz and I want the main part. They want me for the slapstick character and when I bring this to Kevin he turns me onto this method acting book that has almost magical properties to it.
After I read it, there are some accidents, murders, and craziness.
BC: Sounds as if you have quite the cast. Of all the people you're working with was there anyone you sought out specifically to be in this?
JM: Everyone in this is someone I very much wanted to work with, especially Danny Trejo. He and I are friends and I wanted him to be in this movie so that was good. Another was Stan Lee. He has a cameo, which was really important. He's amazing and I knew if we could get him to do even a small cameo it would be perfect, and it was.
There was no money really so anyone we asked knew they wanted to be part of this film in particular. I just hope everyone who sees it has a good time.
BC: I see you have a nice Deadshot tattoo, with his design from the comics. Are you a big comics fan?
JM: Yeah, I don't read that much anymore. I have a four-year-old now so I don't read as much as I'd like but yeah I was a huge fan of the Deadshot mini-series from back in the day.
Thanks to Jay for taking the time to sit down and chat.
Madness in the Method is available August 2, both in theaters and on digital.